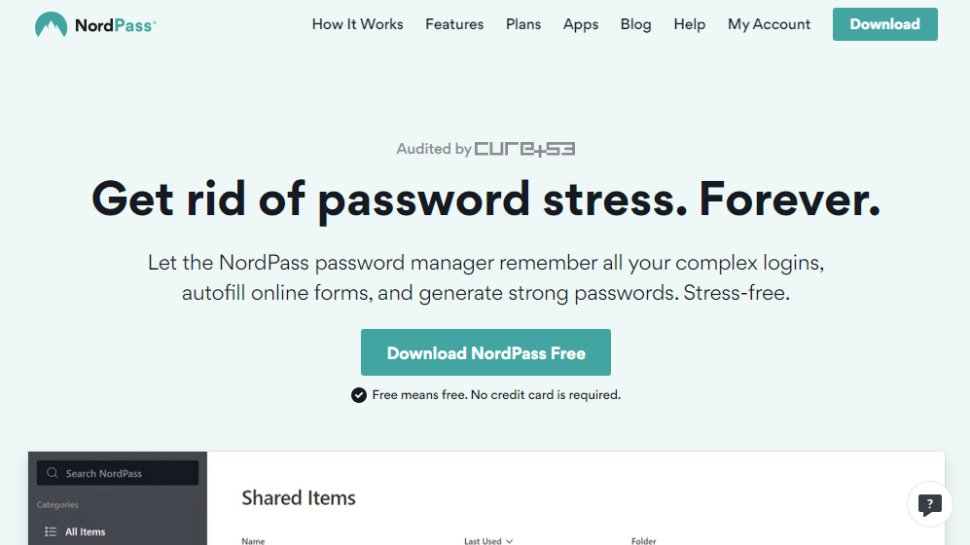 Users will now be able to access NordPass Premium across an unlimited number of devices, thanks to a recent update. 
As one of our choices for the best password manager, the Premium version was previously locked to six devices only, lagging behind some of its competitors who offered unlimited device access from the start. 
Explaining its decision, NordPass told TechRadar Pro that users want to free themselves from being tied to any one ecosystem, and many started to hit the six device limit. 
Reaching the limits
The company also told us it surveyed some of its customers on why they decided to switch from using an inbuilt password manager integrated with their web browser, such as the Google Password Manager in Google Chrome, to NordPass.
One common reason was that such integrated managers usually tie them into a single ecosystem. For instance, the Google Password Manager in Google Chrome means that your passwords will only be accessible via that browser.
NordPass, however, is cross-platform, and has extensions for multiple browsers, including Chrome, Mozilla Firefox, Microsoft Edge, Apple's Safari, Opera and even the privacy-focused Brave.
NordPass added that it has seen a trend emerging among users, who are now installing NordPass on both their work and personal devices. This meant that many were running up against the six device limit, so the firm, in wanting to offer NordPass on any device users wish, have now removed the limit.
The change is another in a long line of updates the company has been making recently. In May, it added the ability for users to attach files to items in their vaults. 50 files can be attached to a single item, and there is a 3GB capacity overall, which NordPass claims is the largest of any password manager around.
NordPass also now lets users customize their items, by adding their own fields for other credentials besides passwords that some services may require, such as passphrases, PIN numbers, company IDs or phone numbers. This feature is yet to make it to iOS devices though.
Passkey support for mobile devices will also be coming soon, allowing users to store their passwordless credentials in NordPass. Currently, this is only available within the NordPass desktop apps, browser extensions and the web page.