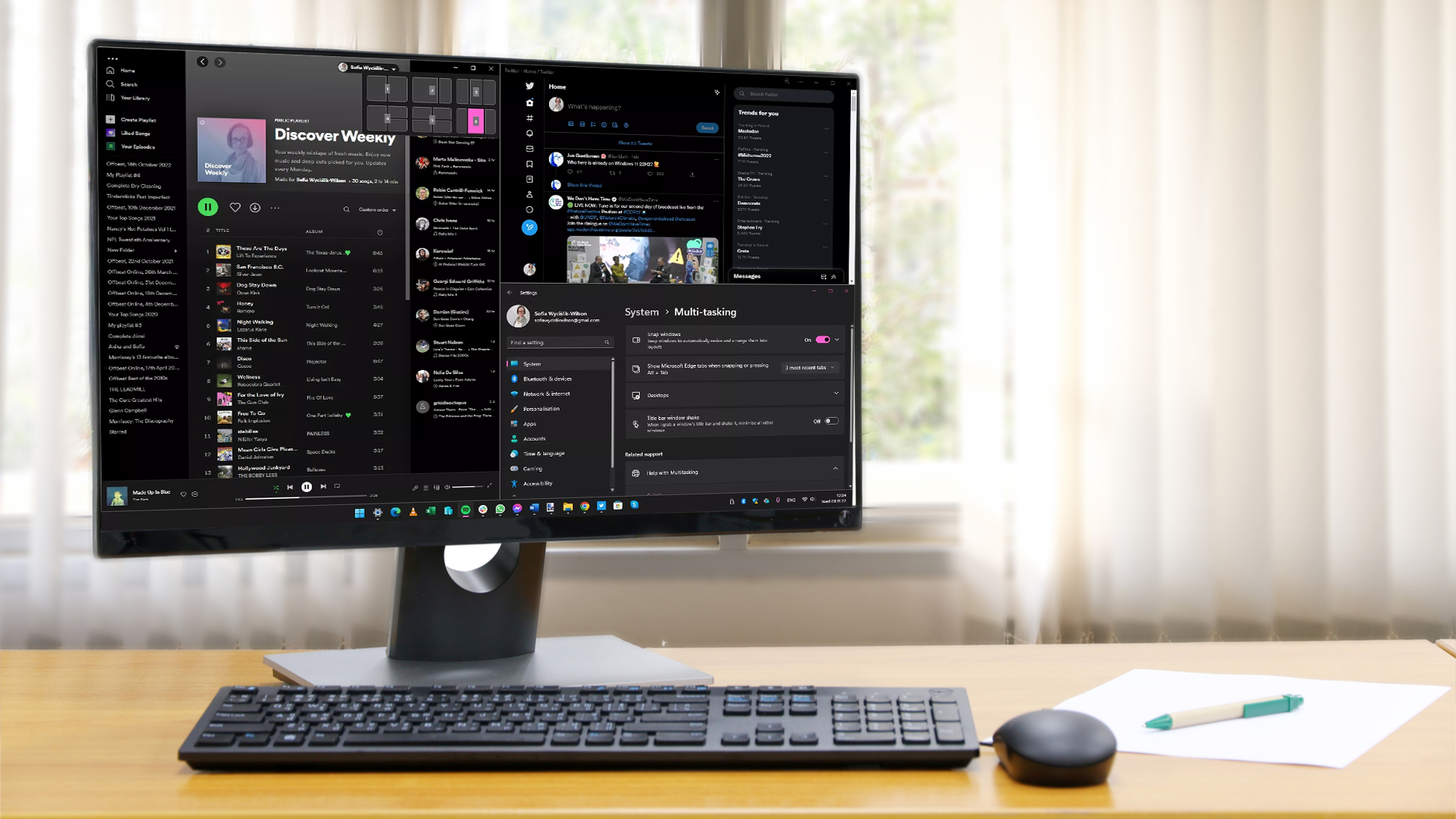 Windows 11's feature update coming later this year may not be all that extensive in terms of what it introduces to the OS, as we've just been told that it'll be an enablement package.
We'll come back to what that means in a moment, but this discovery was made in an update Microsoft issued about the Windows client roadmap (for businesses, but this still applies to 23H2 for everyone, of course – it's the same update wherever it's applied).
As Thurrott.com spotted, Microsoft said: "The upcoming Windows 11, version 23H2 shares the same servicing branch and code base as Windows 11, version 22H2. What does it mean for you? If you're running Windows 11, version 22H2, it will be a simple update to version 23H2 via a small enablement package."
To explain this more fully, Microsoft has used these enablement packages with Windows 10 for the past few feature updates. What this means is that an upgrade is preloaded to the PC before it goes live, and then when that time comes, all Windows has to do is download a small enablement package. That, as the name suggests, is effectively a switch that enables all the features which are already preloaded on the PC (making for a swift and painless installation).
So, the Windows 11 23H2 update being delivered by an enablement package means that it runs on the same code base as 22H2, as Microsoft points out in the above statement. Meaning there likely won't be any big (fundamental) changes coming with 23H2.
That's typically the case with these enablement packages – they are relatively minor updates, and sharing the same code base, can be preloaded in this way. This is certainly what we've seen with Windows 10 upgrades delivered via the enablement route.
---
Analysis: Copilot not cleared for take-off in 2023?
Shouldn't we expect all that much from the next Windows 11 update, then? That's certainly the strong hint imparted by this announcement from Microsoft (which confirms speculation previously buzzing around the rumor mill).
But, you might be thinking, isn't there a lot of stuff coming with Windows 11 23H2? Well, maybe not so much, if this latest move is any indication. True, we are expecting a big File Explorer revamp, and there's something else rumored in the way of a major move: the introduction of Microsoft's Copilot AI.
This certainly makes us think that maybe Copilot won't be turning up ready to assist you on the desktop in 23H2. The rumor mill has indicated the AI is supposedly inbound with 23H2, but we've always been skeptical about that. Especially looking at the early working version of Copilot currently in testing, which is very basic indeed (and hardly does anything with the Windows environment – it's more or less just a glorified integrated Bing chatbot in a side-panel on the desktop, at this point).
This enablement news, for us, is a strong indication Copilot won't be coming with Windows 11 23H2. And really, it makes sense for Microsoft to take more time over the AI assistant – to ensure that Copilot is done right.
After all, first impressions very much count, and if Copilot gets branded as 'another Cortana' (or worse yet, Clippy), getting off on the wrong foot in this way could be very difficult for Microsoft to recover from.
Really, we believe it would be foolish for Microsoft to rush out Copilot in 23H2, and indeed, it makes perfect sense to keep it as a 'game-changing' new feature for Windows 12 (or whatever next-gen Windows ends up being called in 2024).