A Splinter Cell remake is being worked on over at Ubisoft, though it's been a while since we heard anything. In fact, we're still yet to hear a release window for the game, or see gameplay of any kind.
It's easy to see why the Splinter Cell remake is one of the most anticipated upcoming games on the horizon, given just how groundbreaking the original game was. It released all the way back in 2002, and paved the way for the third-person stealth games that followed. The remake is set to offer up this classic experience, but retooled for modern audiences. 
Here's everything we know about the Splinter Cell remake so far, including a look at the initial announcement. As new details are revealed by Ubisoft, this page will be updated.
Splinter Cell remake: cut to the chase
What is it? A remake of 2002's Splinter Cell
When can I play it? TBC
What can I play it on? TBC
Splinter Cell remake release date and platforms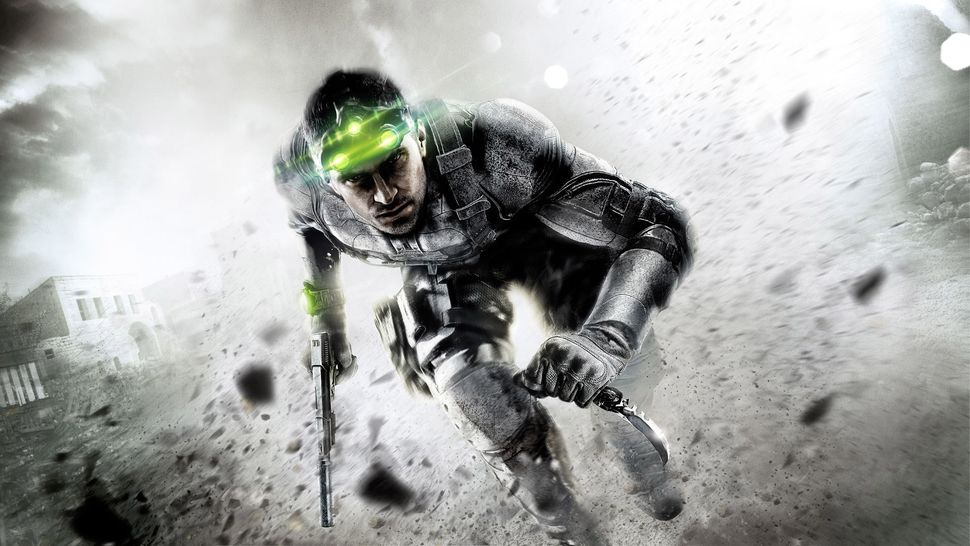 Ubisoft confirmed in 2021 that the Splinter Cell remake was "in the very earliest stages of development". Sadly, this probably means we likely won't see the remake release until at least 2024.
Given Ubisoft has said to expect "new-generation visuals and gameplay", so we expect this remake will release on PS5, Xbox Series X|S, and PC (at the very least). For now, we will simply have to wait for more details to know exactly what we'll be playing the game on.
Splinter Cell remake trailer
Ubisoft released a video announcing the Splinter Cell remake in December 2021. In addition to the announcement, the video also delves into the history of the Splinter Cell series and how it changed the identity of Ubisoft, taking the Toronto-based studio from working on Rayman, a bright and colorful platformer, and thrusting it into the AAA lifestyle. 
Ubisoft hasn't released any more Splinter Cell remake trailers as of yet, but you can find more deep dives into the classic stealth series on Ubisoft's official YouTube channel. 
Splinter Cell remake story and setting
We know that the Splinter Cell remake will revisit the world and story from the first game released in 2002. 
The original plot starts with two undercover US operatives that go missing in Georgia, leading to black ops agent Sam Fisher being sent in to investigate. As Sam searches for the missing agents, he uncovers a larger plot surrounding a corrupt government and nuclear missiles. 
It's unclear how much of this plot will remain in the Splinter Cell remake, however, as Ubisoft confirmed in a (now deleted) job listing from September 2022 (via Tech4Gamers) that it is "rewriting and updating the story for a modern-day audience". 
"We want to keep the spirit and themes of the original game while exploring our characters and the world to make them more authentic and believable," the listing stated. So, while producer Matt West has previously established Ubisoft wants to ensure the "spirit of the early games remains intact," expect a few updates.
Splinter Cell remake gameplay
In the announcement blog post, producer Matt West revealed that the Splinter Cell remake is being built from the ground up, so players can expect visual and design updates. West also confirmed, contrary to rumor, the remake will be linear and not feature an open world. At present, further details haven't been shared on Splinter Cell remake's gameplay.
However, as this is a remake of the original title, we can expect that the hallmarks that made Splinter Cell so iconic will be present here. Stealth was always the operative goal in this series; using the environment around you, the lighting, and flexible movement was preferable rather than brute forcing your way through obstacles.  
Splinter Cell remake news
Being built on Ubisoft's Snowdrop engine
Ubisoft has confirmed the Splinter Cell remake is being developed on its Snowdrop engine, which is also being used for its upcoming Star Wars game and Avatar: Frontiers of Pandora.
It could be a while before we see Splinter Cell Remake. In the meantime, check out our Upcoming Games guide for a look at the biggest games on the horizon.