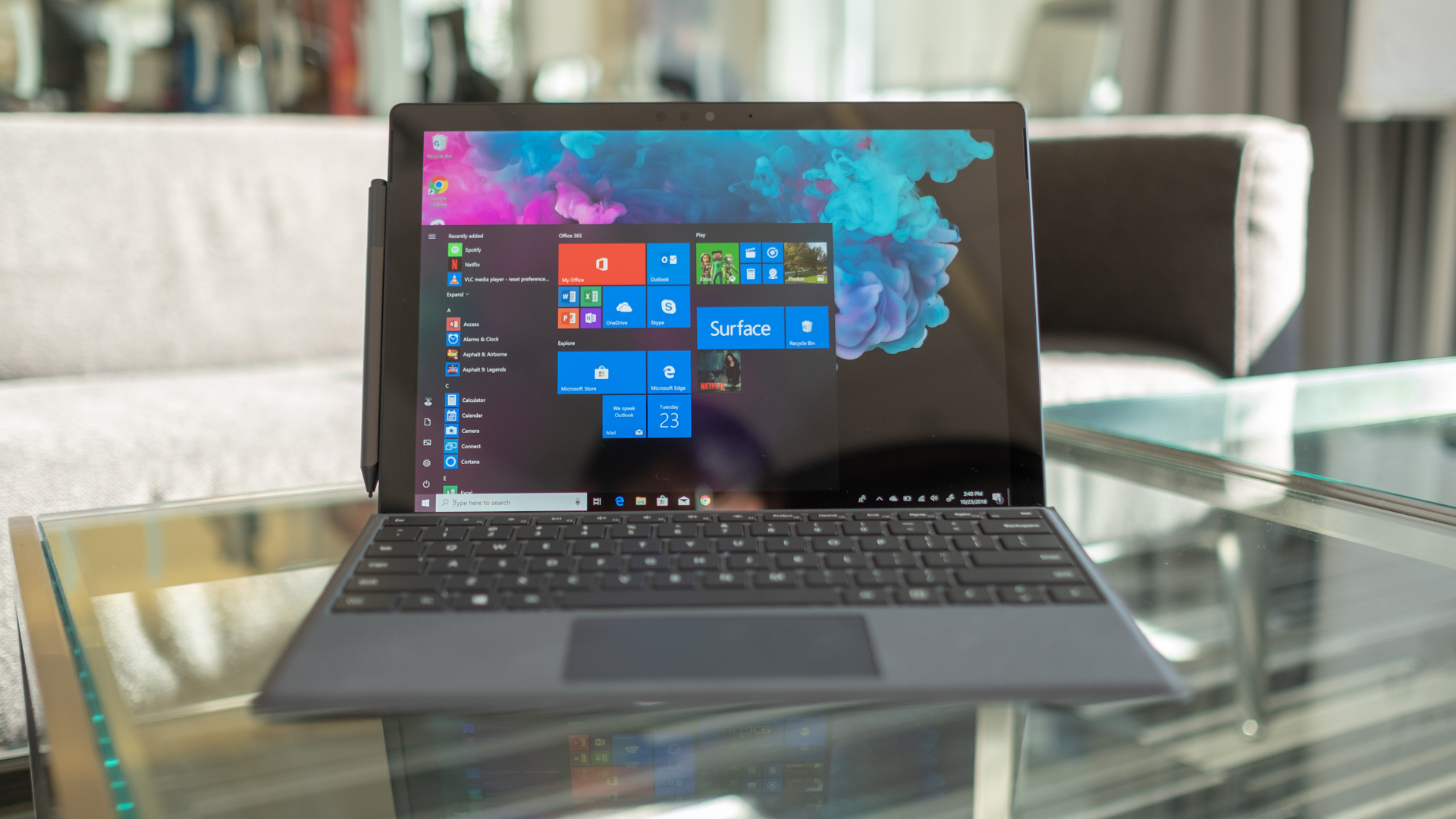 Starting today, Microsoft will no longer provide firmware or driver updates for the Surface Pro 6, which means the tablet will stop getting security fixes and major updates.
The tablet-laptop hybrid earned a weighty four stars in our review for good reason, sporting a long battery life, excellent new sleek black color options, and quad-core processing. It's the oldest Surface tablet to officially support Windows 11 and was generally well-received at the time of launch due to its reliable performance and longevity between charges. It did lose points for the odd set of ports, particularly the conspicuous lack of USB-C ports.
We have to appreciate what the Surface Pro 6 gave us – in particular, longer-term repairability. One of the major qualms a lot of people had with the tablet was the fact it was incredibly difficult, if not impossible, to repair. The criticism was widespread enough to force Microsoft to rethink future design decisions, and the company did pledge to make its devices more repair friendly.
Keep in mind that your Surface Pro 6 will still get some software features and security enhancements and Windows updates, so your device won't suddenly become unusable! You can still happily keep on using your tablet – for now, anyway.