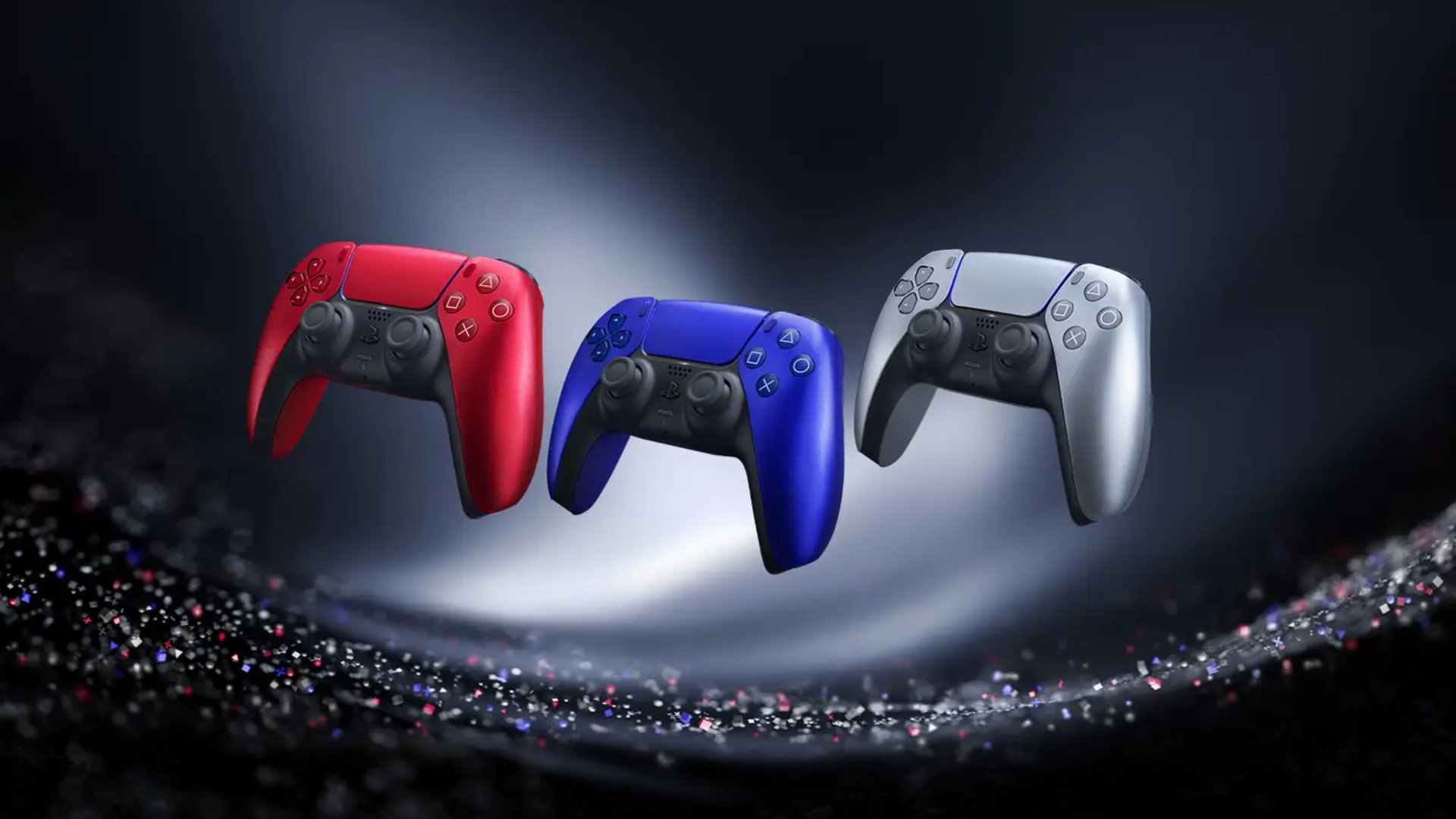 Sony has unveiled a new range of metallic covers and controllers for the PS5.
The Deep Earth Collection – described as "a new metallic colorway for PS5 accessories available starting later this year" – include Volcanic Red, Cobalt Blue, and Sterling Silver cover and controller options that have been inspired by the "powerful hues found in the depths of our planet and then elevated with a metallic finish for a touch of sophistication".
The Deep Earth DualSense controllers will be available for a recommended retail price (RRP) of $74.99 USD/€74.99/£64.99, while the Deep Earth PS5 console covers will be available for a RRP of $59.99 USD/€59.99/£49.99. 
Precise launch dates, availability, and prices will vary according to where you live in the world, of course, but players in the US, UK, France, Germany, Belgium, Luxembourg, Netherlands, Italy, Spain, Austria, and Portugal should be able to pre-order the PS5 console covers and controllers from 10am local time on October 4, with shipping expected to kick off on November 3 for the red and blue variants, and January 26, 2024, for the silver versions.
PS5 system update 23.02-08.00.00 is now live, having previously been in beta testing for a number of users since early August. In case you missed out on the beta test, or are just learning about it today, the update is a substantial one and brings significant additions, including an audio feature Xbox Series X|S has had since launch.
Key additions include support for M.2 SSDs up to 8TB in size, the ability to turn off the console's loud beep on startup, and introduces Dolby Atmos to the console for the first time; something Xbox Series X|S players have had access to since its launch in 2020.
Curious about the differences between DualSense pads? Our DualSense vs DualSense Edge comparison guide gives an in-depth rundown of what Sony's premium controller offers over the base model. Alternatively, our guide to the best PS5 controllers highlights some fantastic third-party options.