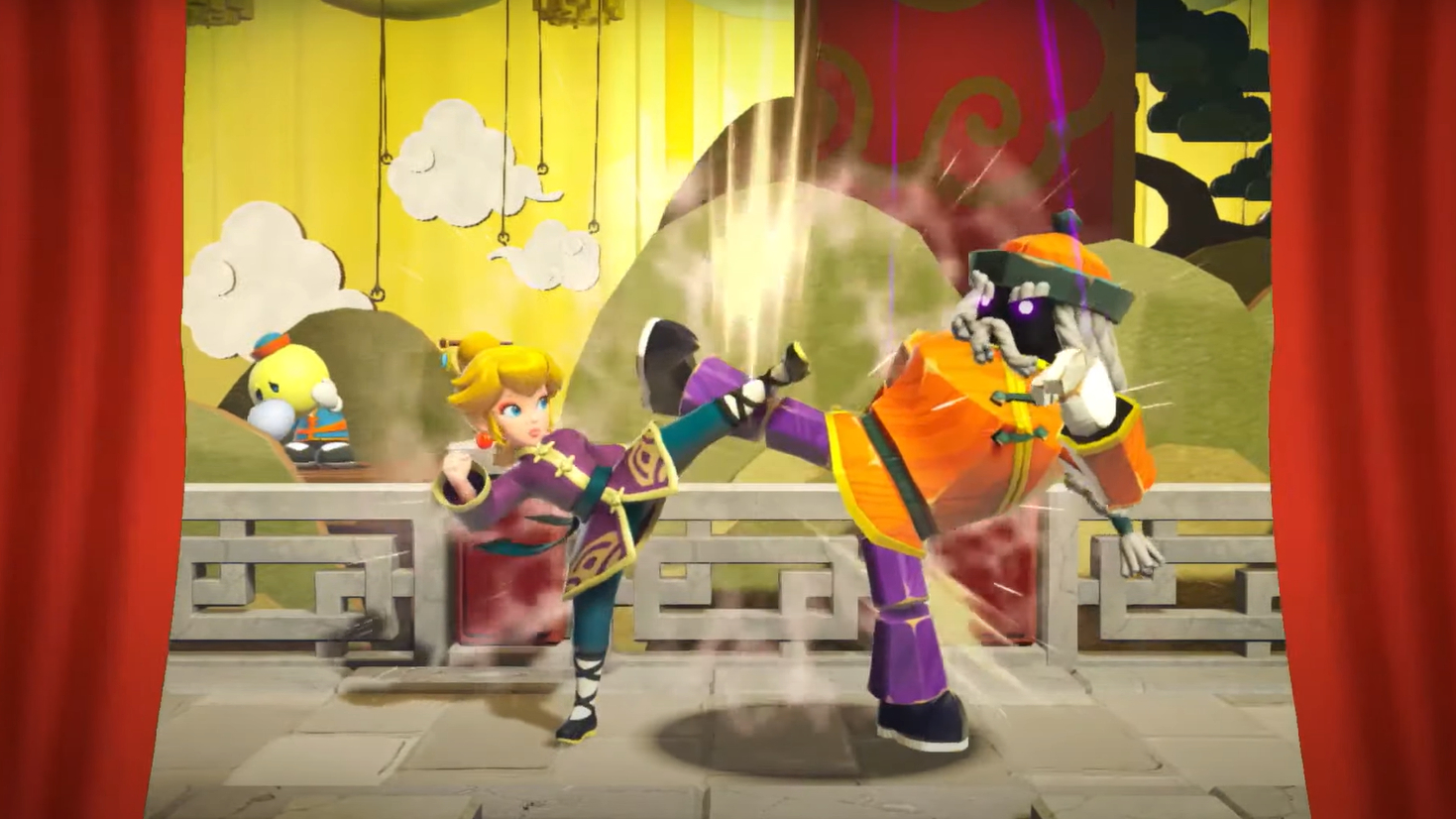 The first standalone game for the iconic Mario character Princess Peach has finally been given a trailer and release date. 
Princess Peach Showtime sees the pink princess visit a mysterious play at the Sparkle Theatre, only to be ambushed by the wicked grape and the sour bunch. What should have been a nice evening out has quickly turned into a fight for your freedom. 
Teamed with your guardian star, Stellar, you must save the day by progressing through various themed levels. Luckily with the power of Stellar's ribbon, Peach can face off against all the enemies in her way. However, you'll also have to transform into various forms, such as sword-fighter Peach, detective Peach, and even bakery Peach. These will allow you to go ahead with your performance, solve mysteries, and beat the sour bunch. 
Princess Peach Showtime releases on the Nintendo Switch on March 22nd, 2024, with pre-orders beginning shortly after the Direct ends.