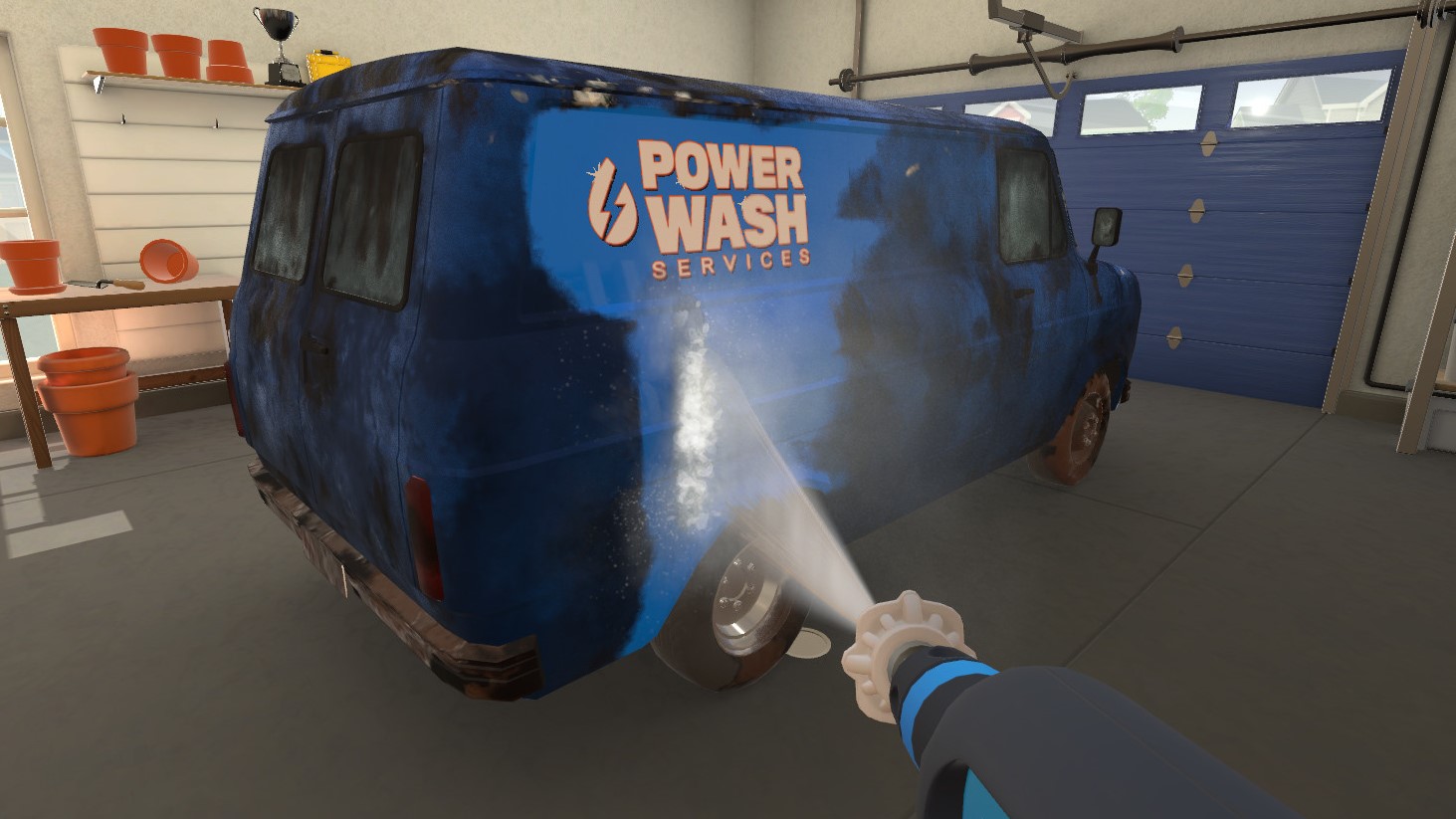 PowerWash Simulator has revealed an updated roadmap for the rest of 2023, teasing a few surprises as well as some much anticipated DLC. 
Published by Square Enix, PowerWash Simulator gives players the cathartic joy of cleaning filth-encrusted environments with, you guessed it, a pressure washer. Available on PS5, PS4, Xbox Series X|S, Xbox One, Nintendo Switch, and PC, PowerWash Simulator has been a hit with critics and fans alike. 
In the wake of the well-received Spongebob Squarepants paid DLC which released June 29, PowerWash Simulator has promised at least four new pieces of content for the remainder of the year. 
First off, we have The Muckingham Files, which follows on from update 1.2.0 and further expands the setting of the base game. We can also expect some yet unannounced paid DLC to drop in Q3 – that's July, August, and September for those of us outside the boardroom.  If it's anything like the Tomb Raider DLC from January, it'll be sure to satisfy cleanliness fans the world over. 
Coming further down the line, PowerWash Simulator is promising some free seasonal content, as well as some new paid DLC, set in the sci-fi grimness of Games Workshop's Warhammer 40,000. These updates are set to release in Q4 – anytime between October and December. 
Announcements and releases. Updated roadmap. Feel free to speculate 💦 pic.twitter.com/bJA9Ggq8O0July 4, 2023
See more
Having seen plenty of Warhammer 40,000 locales in co-op FPS Warhammer 40,000: Darktide and upcoming CRPG Warhammer 40,000: Rogue Trader, it's clear that the grime-encrusted surfaces of the setting's giant spaceships and mega cathedrals will most likely pose a serious challenge to PowerWash enthusiasts.
Though we don't yet know exactly which stages will feature in the DLC, getting to see the gothic locales of Warhammer 40,000 brought to life in PowerWash Simulator will be a real treat for fans.
It's also worth noting that the roadmap "does not include all updates" and is also "subject to change". The folks at PowerWash Simulator have had to push back content before, so the war on dirt might have to be delayed to the grim darkness of the 42nd millennium, instead. 
If you're looking to clean out your wallet, the Amazon Prime Day sales are nearly upon us, and are set to include a wide range of great gaming deals.