Looking for the best new Prime Video movies? Every week we update this guide with a fresh delivery of the newest films to land on one of the best streaming services. Which means you'll always discover a great movie to watch by the time the weekend rolls around. 
Amazon's streaming platform is packed with great movies – as well as some you should probably avoid. We're here to help you figure out what's worth your time so you don't need to spend hours looking for a film to watch. We've got tense thrillers, historical dramas and plenty of feel-good movies for the whole family. 
Looking for a comprehensive guide to the most critically-acclaimed movies on the service? Then take a look at our best Prime Video movies guide. Otherwise, read on for all of the new Prime Video movies that are worth streaming in June 2023.
New Prime Video movies: June 2023
Casino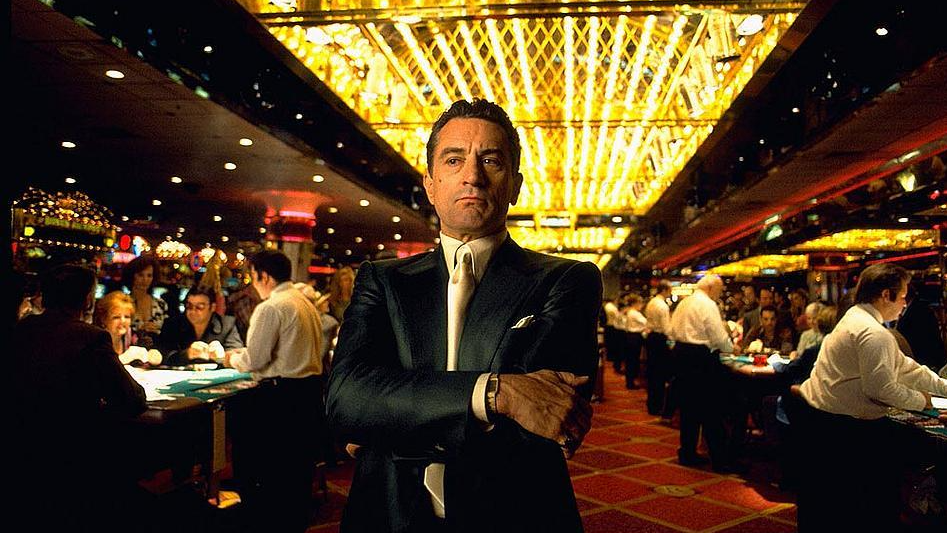 Release date: June 29
Casino is a classic Martin Scorsese movie from the early 1990s with an all-star cast featuring Robert DeNiro, Sharon Stone, Joe Pesci, Don Rickles, Kevin Pollak, and James Woods. 
Casino follows the story of Sam 'Ace' Rothstein (played by Robert DeNiro) who is asked to oversee the day-to-day running of the Tangiers Casino in Las Vegas. As you might expect, this is a tumultuous task and the film looks at the difficulties he has to face, the role the Mafia plays in casino operations and how Rothstein's high status shifts over the years. 
It's a tense, at times heart-breaking, and wonderfully acted drama that we think shows Scorsese and DeNiro at their absolute best. For that reason, not only is Casino fresh to land on Prime Video this month, it's also one of the best movies currently on the streaming service, at least in our books.
Dunkirk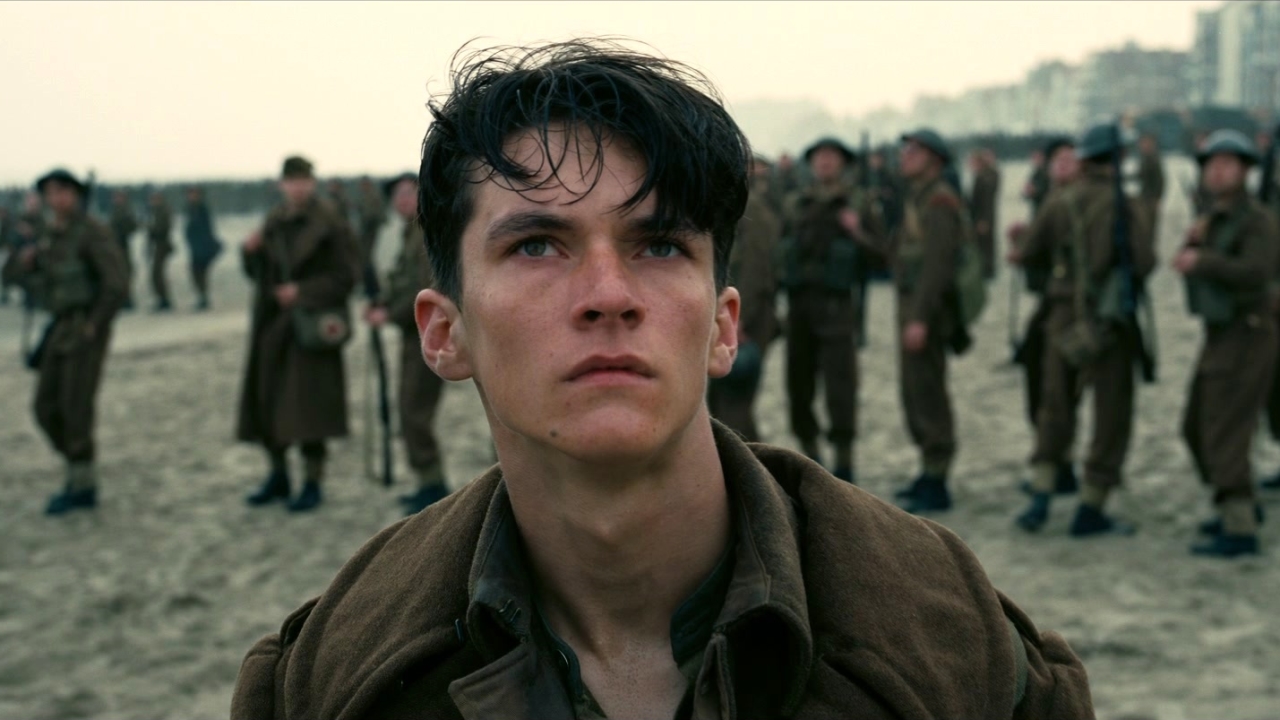 Release date: June 27
Dunkirk is a visually-stunning but emotionally-devastating movie written, directed and produced by Christopher Nolan (Inception, The Prestige, The Dark Knight).
Dunkirk is about the infamous evacuation in 1940, so expect a great deal of violence, death and destruction. It came out in 2017 when it was critically-acclaimed for its suspenseful cinematography and music. Although there's relatively little dialogue, the acting is also superb, creating a deeply tense and atmospheric mood that's impossible to peel your eyes away from. 
Gremlins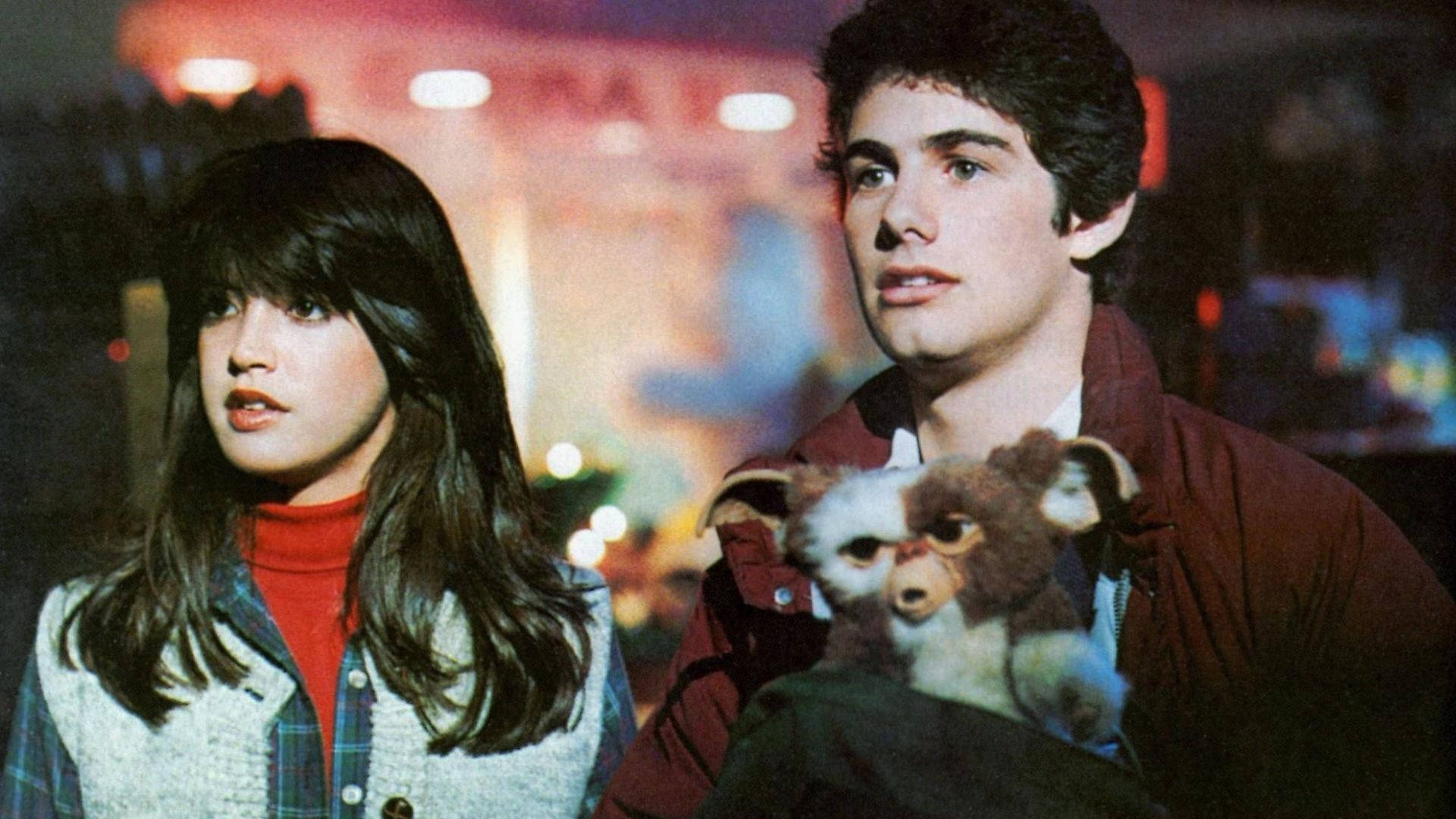 Release date: June 27
We've always thought of Gremlins as a kids movie, but despite the fact there are some cute and cuddly critters along the way, it's more of a black comedy that even borders on horror at times – no wonder it was criticized at the time for some of its more violent scenes. 
Gremlins follows the story of a man called Zach Galligan (played by Billy Peltzer) who is given a weird creature as a pet. He soon discovers it's able to spawn other creatures that transform into little mischievous monsters and end up wreaking havoc in his town on Christmas Eve. 
If you loved this movie as a kid we highly recommend giving it a rewatch now it's on Prime Video. And although there is some violence – and plenty of mini jump scares! – it's a good option for the whole family.
American Sniper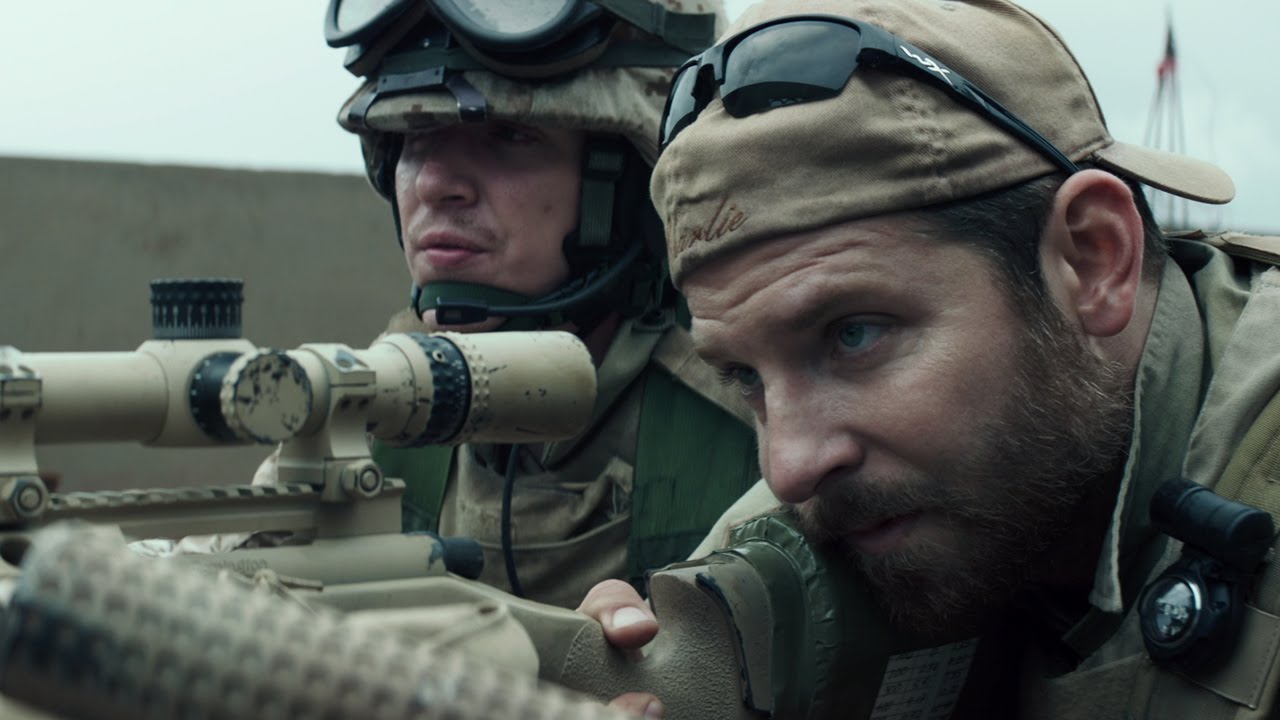 Release date: June 21
Bradley Cooper is one of the most underrated actors of his generation, and his superb performance in 2014's American Sniper is another example of how impressive his acting talents are.
In this biographical war flick from legendary actor-director Clint Eastwoord, Cooper plays Chris Kyle, whose name was written into folklore for being the most successful marksman in US military history. While he was celebrated as a hero by his nation, though, Kyle's 255 kills (from four tours during the Iraq War) significantly impacted his mental health, as well as his personal life.
Hailed for Eastwood's sensitive and considered direction, plus Cooper's stunningly emotional turn as Kyle, American Sniper delivered on its depiction of the horrors of war and the isolation veterans feel upon their return from active duty. A visceral, dramatic, and harrowing watch.
Interstellar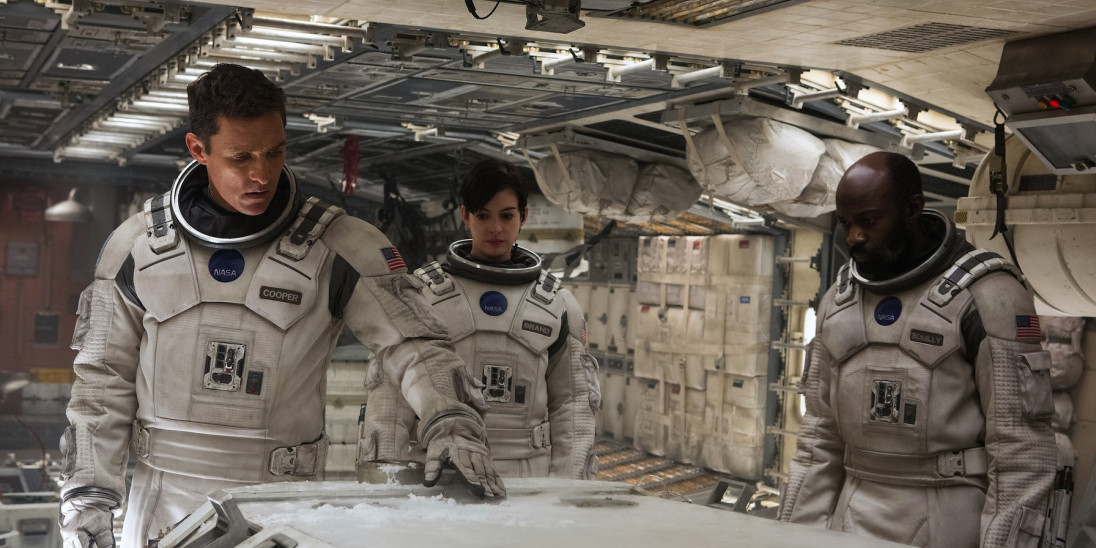 Release date: June 11
It's not everyday we say that a film is epic, but it's how we find ourselves referring to Christopher Nolan's 2014 Interstellar. It's a sci-fi movie that packs a punch, telling a multi-layered story across space and time filled with awe-inspiring discovery and heart.
Interstellar is set in a future in which there's widespread famine and suffering. In order to save humanity, a group of astronauts are tasked with travelling through a wormhole near Saturn in a bold attempt to find a new home for humankind. They embark on a long and dangerous adventure that'll fill you with wonder and pull at your heartstrings. 
If you love sci-fi movies, you're going to want to watch this one. But it's also a drama about love, connection and the extreme lengths the best of us will go to in order to create a brighter future. 
Tár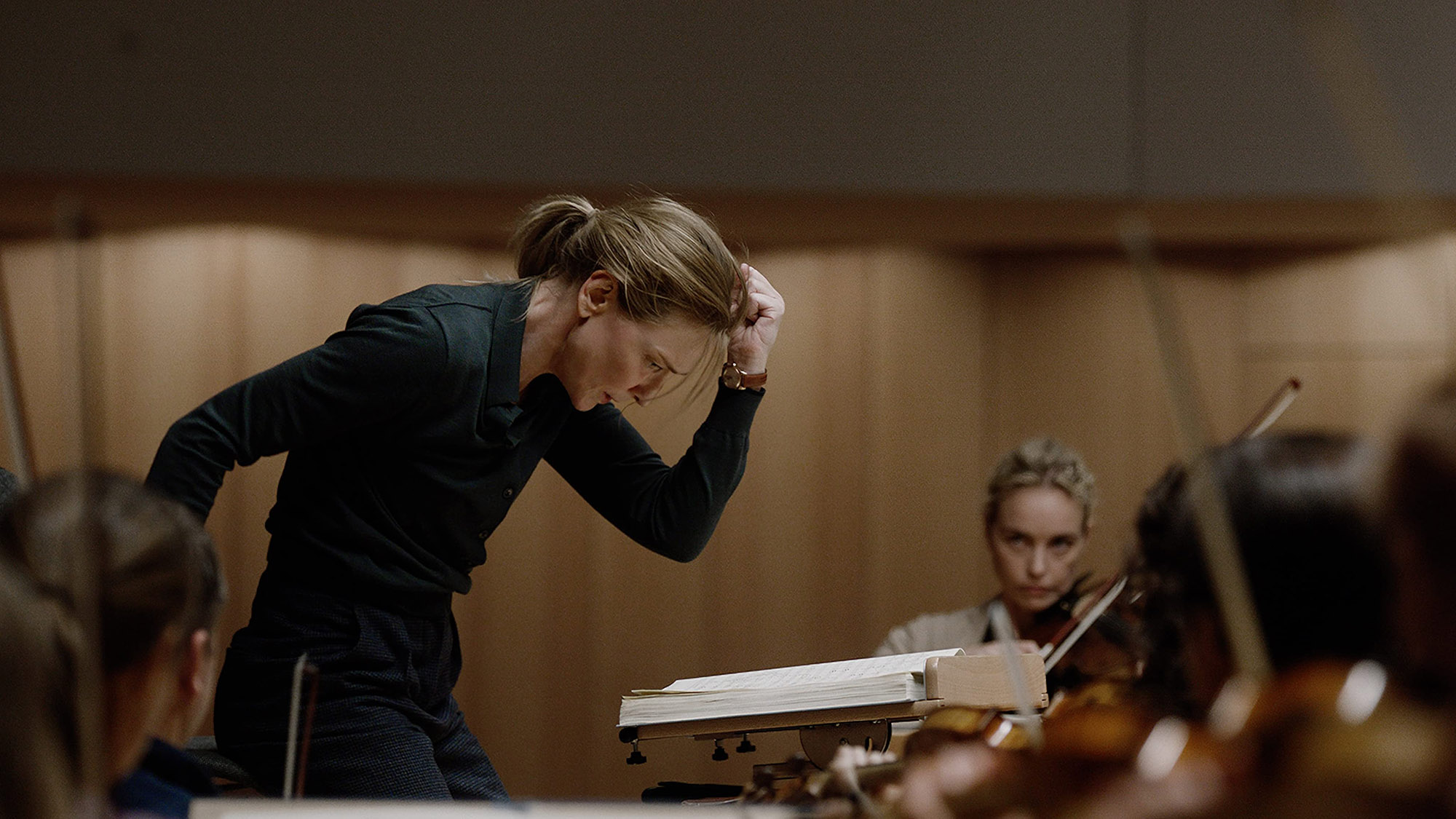 Release date: June 6
Tár is a hard-hitting psychological drama that won big during awards season. What that means is this isn't a feel-good film, but one that we think most audiences will appreciate and admire for its ambition and fantastic cast.
It follows the story of a conductor called Lydia Tár (played by Cate Blanchett), who is known all over the globe for her talent and intense passion for her music. However, she runs into several problems and must face accusations of misconduct. This leads to a gradual unravelling of the dizzying power she's built up over the years as well as her sanity. 
There are times when Tár is tense, more like a thriller than a drama. Then at others it feels deeply meditative, lingering on Lydia Tár so we can get a glimpse what might be under than impenetrable armour of an exterior. It goes without saying that the always fantastic Cate Blanchett is completely mesmerizing as Lydia Tár – we couldn't take our eyes off her.
Silver Linings Playbook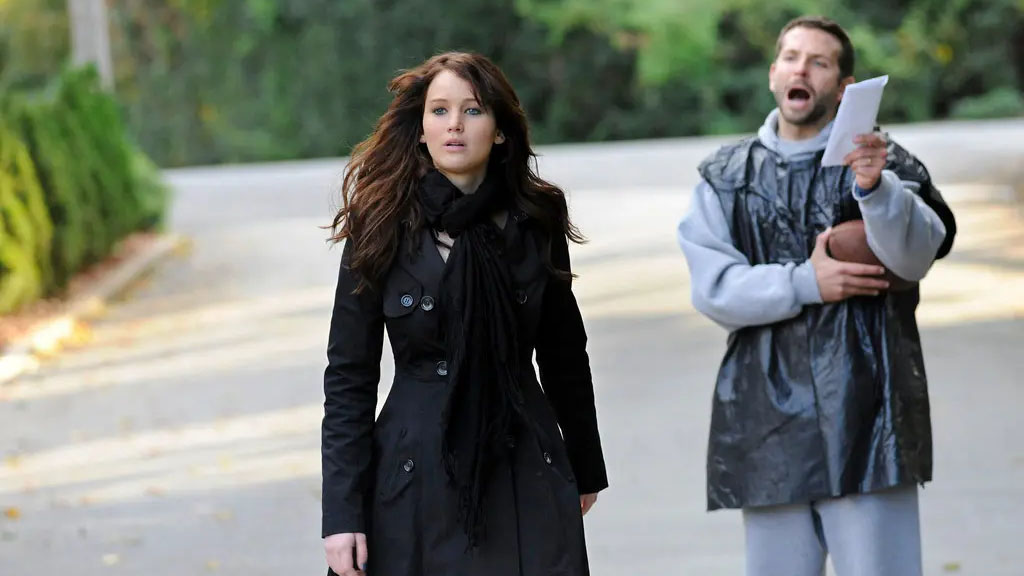 Release date: June 1
Silver Linings Playbook is a romcom-meets-drama both written and directed by David O'Russell (of American Hustle and Joy fame), although it is based on a novel of the same name by Matthew Quick.
This warm and funny movie actually deals with some serious topics. It's about a man called Patrizio "Pat" Solitano Jr. (played by Bradley Cooper) who has bipolar disorder and movies back in with his parents (played by Robert De Niro and Jacki Weaver) after a recent divorce. He meets a woman called Tiffany Maxwell (played by Jennifer Lawrence), a widow who makes a deal with Pat to find a way to get him and his wife back together if he joins her in a dance competition. 
Silver Linings Playbook has lots of laugh-out-loud scenes and more subtle moments of humor. But we like that it also explores the heavy, deeply human themes of overcoming conflict, moving on from grief and dealing with mental illness. If you're looking with a romcom that isn't all sunshine and roses, this is the one for you. 
Stargate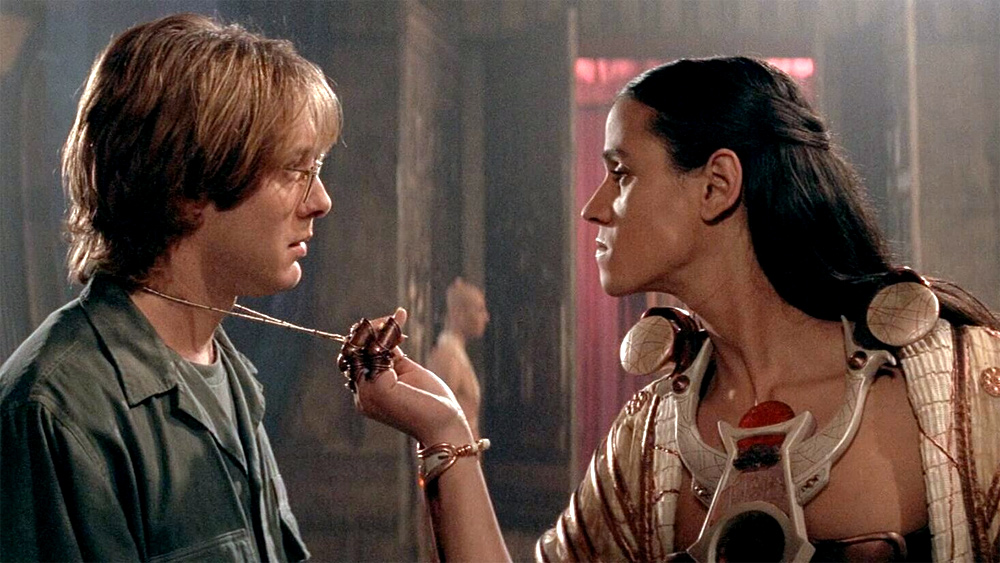 Release date: June 1
These days Stargate has turned into a media behemoth, but this original movie that first came out in 1994 is where it all began. 
Directed and co-written by Roland Emmerich (whose other movies include Independence Day, The Patriot, The Day After Tomorrow), this is a sci-fi movie with plenty of big, dramatic scenes and action sequences, but we love that it really gets you thinking too, exploring wondrous concepts that will be like catnip for sci-fi lovers.
It follows the story of a classified U.S. Air Force team (including Kurt Russell) and renowned archaeologist and linguist Dr. Daniel Jackson (played by James Spader), who venture into an ancient device called the Stargate, which transports them to a desert planet that looks eerily like like Ancient Egypt.
12 Years a Slave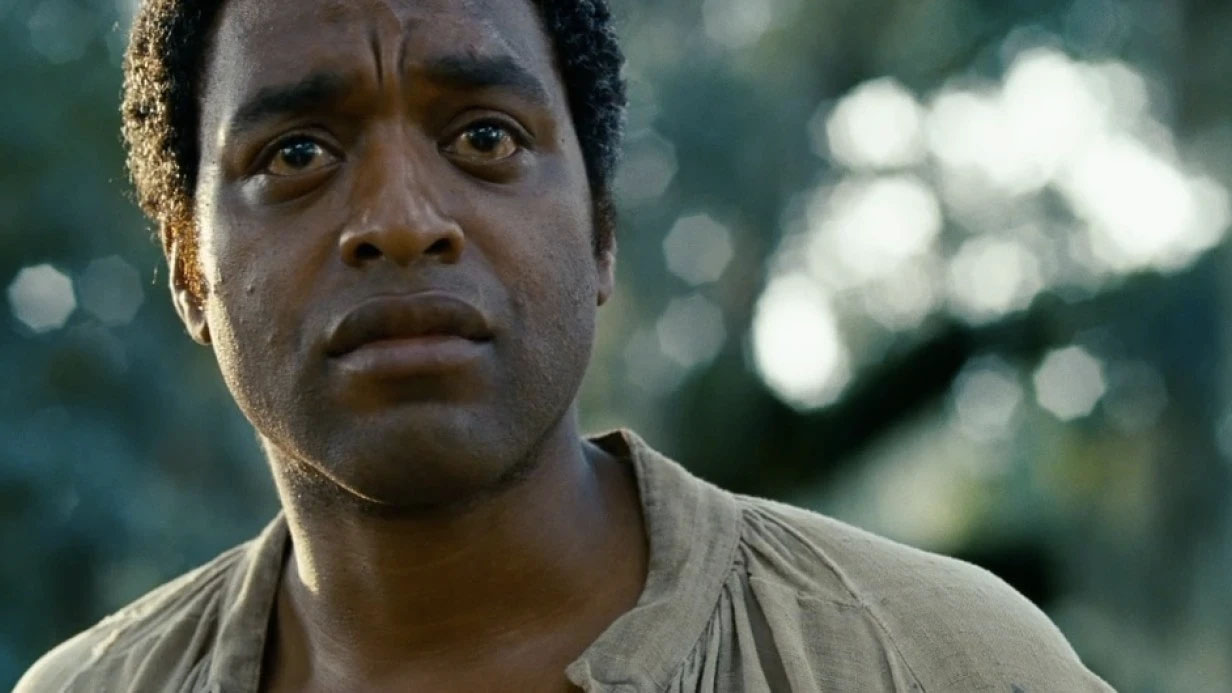 Release date: June 1
Based on the memoir of the same name, 12 Years a Slave is about an African American man called Solomon Northup (played by Chiwetel Ejiofor) who was kidnapped and sold into slavery in the US in the mid-1800s. What follows is years of unrelenting cruelty at the hands of conmen and plantation owners.
Director Steve McQueen (Shame, Hunger) was highly praised for 12 Years a Slave. As were the phenomenal cast. Ejiofor gave the performance of a lifetime as Northup, Lupita Nyong'o plays enslaved woman Patsey who experiences horrendous treatment at the hands of plantation owner Edwin Epps, played by Michael Fassbender.
12 Years a Slave isn't comfortable viewing. In fact parts of it are brutal. But it's been highly praised as one of the best portrayals of the African-American experience, which makes it a must-watch. 
Arrival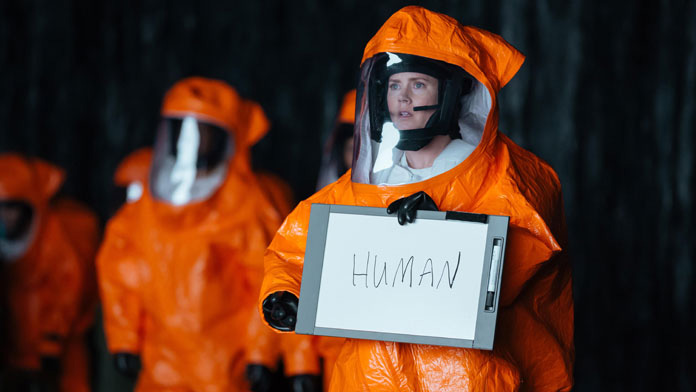 Release date: June 1
Arrival is a movie about aliens arriving on Earth. So far so done a hundred times, right? But what we love so much about this film is it brings a fresh perspective that's superbly told and mind-bending in its revelations. 
It follows the story of a linguist called Louise Banks (played by Amy Adams) who is asked to help make contact with aliens that have landed (or, more accurately, are hovering just above land) on Earth. What follows is a fascinating story that weaves themes of time, memory and communication in a way that's guaranteed to leave you feeling changed.
The film is based on a short story called The Story of Your Life by highly acclaimed sci-fi author Ted Chiang. We highly recommend you give it a read if you're a fan of the movie, as there are quite a few differences that it's fun to spot and consider.
New Prime Video movies: May 2023
Three Thousand Years of Longing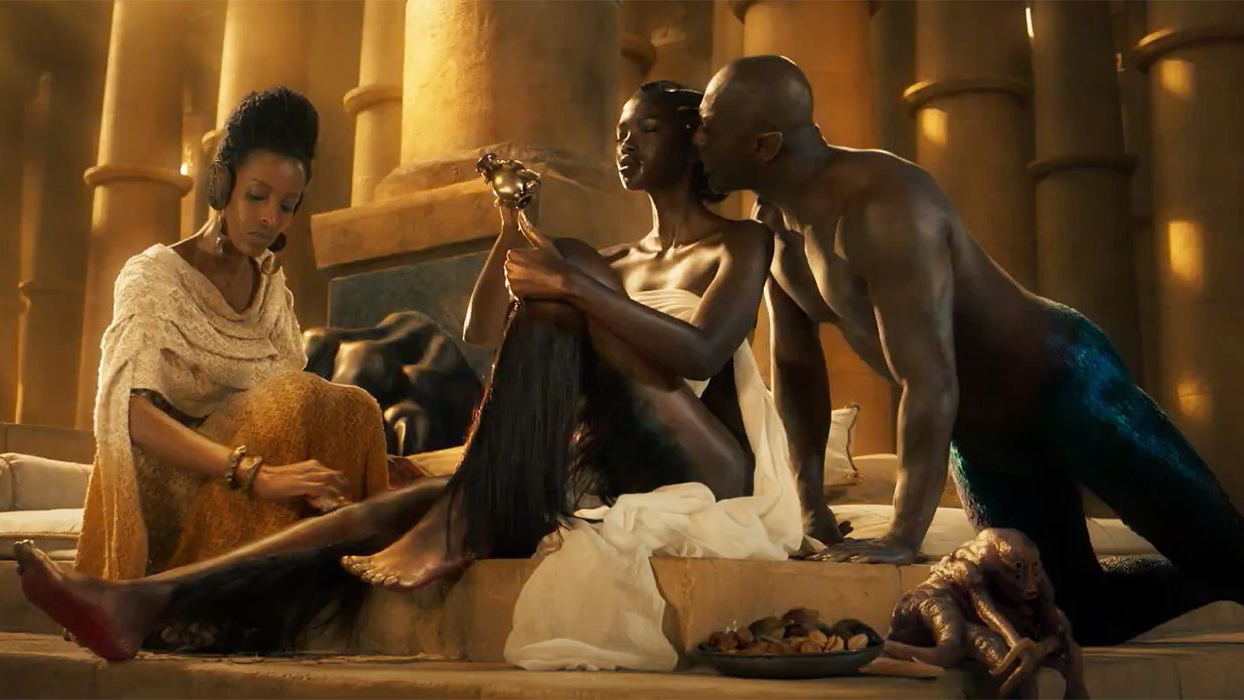 Release date: May 23
Directed by George Miller (of Mad Max, Babe and Happy Feet fame), Three Thousand Years of Longing is a gorgeous-looking fantasy movie based on a short story by A. S. Byatt published in the 90s called 'The Djinn in the Nightingale's Eye'.
It follows the story of a British professor, played by Tilda Swinton, who purchases an antique bottle on a trip to Istanbul and finds a djinn (a spirit), played by Idris Elba, inside it. The djinn offers to grant the professor three wishes and ends up telling her three stories about his own past and how he wound up trapped inside a bottle.
Three Thousand Years of Longing looks truly stunning with incredibly ambitious visuals and rich fantasy stories that'll envelope you. It's a testament to the power of storytelling, as well as love and desire. If you like beautiful-looking fairy tales and seeing worlds imagined in myths and legends adapted for the screen, it's a must watch.
She Said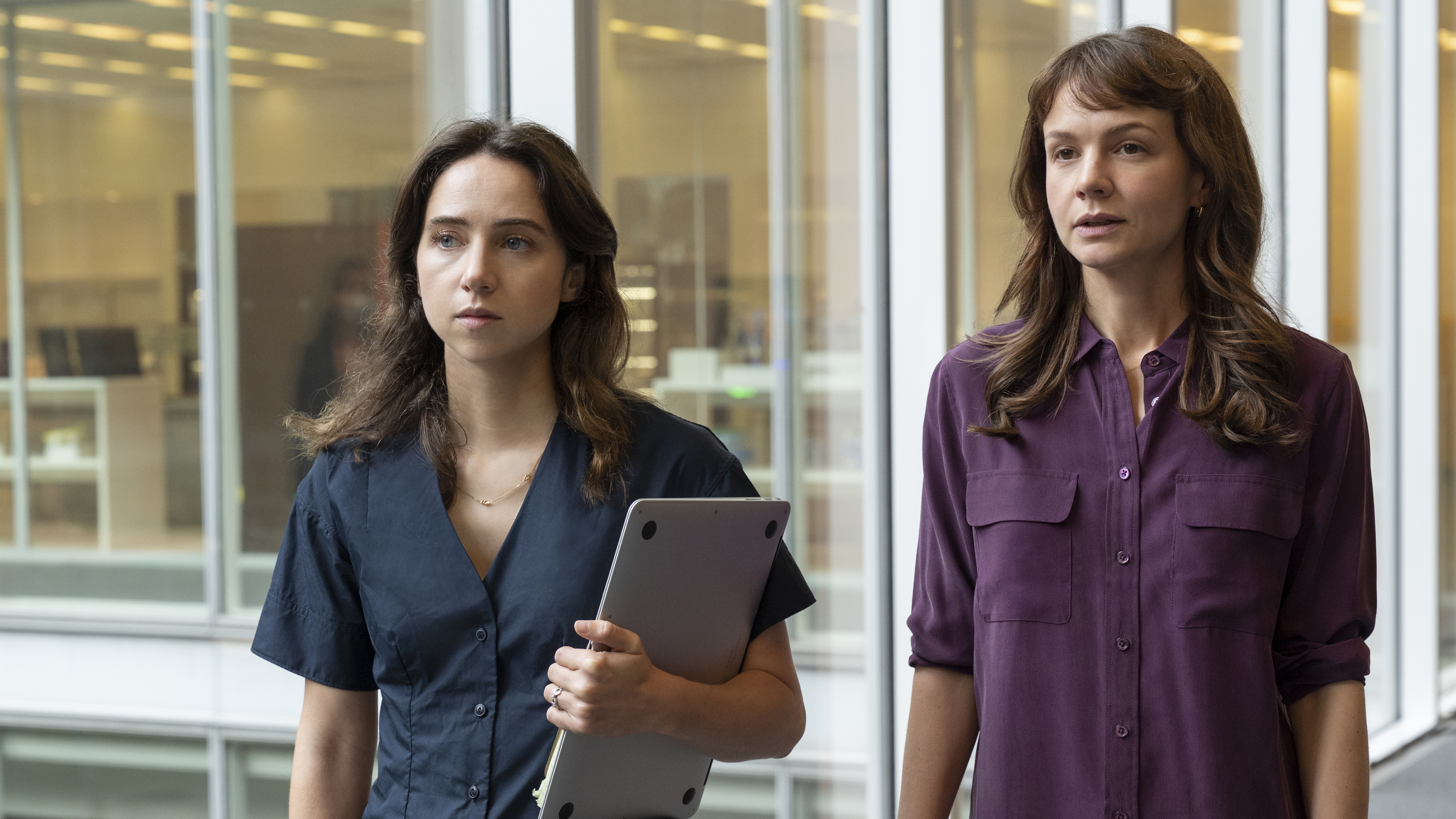 Release date: May 19
She Said is based on the true story of New York Times reporters Megan Twohey, played by Carey Mulligan, and Zoe Kazan, played by Jodi Kantor, who were responsible for the investigation that initially exposed Harvey Weinstein's abuse and sexual misconduct and was responsible for the #MeToo movement.
Mulligan and Kazan truly shine in these meaty roles, so much so you might even forget you're watching a movie and not a fly on the wall documentary at times. 
She Said isn't an easy watch, but it's an important one, showing just how close the reporters at the New York Times were to having the story and investigation shut down – a chilling thought. But if you like true stories, especially ones about journalistic integrity, we think it's well worth a watch.
Air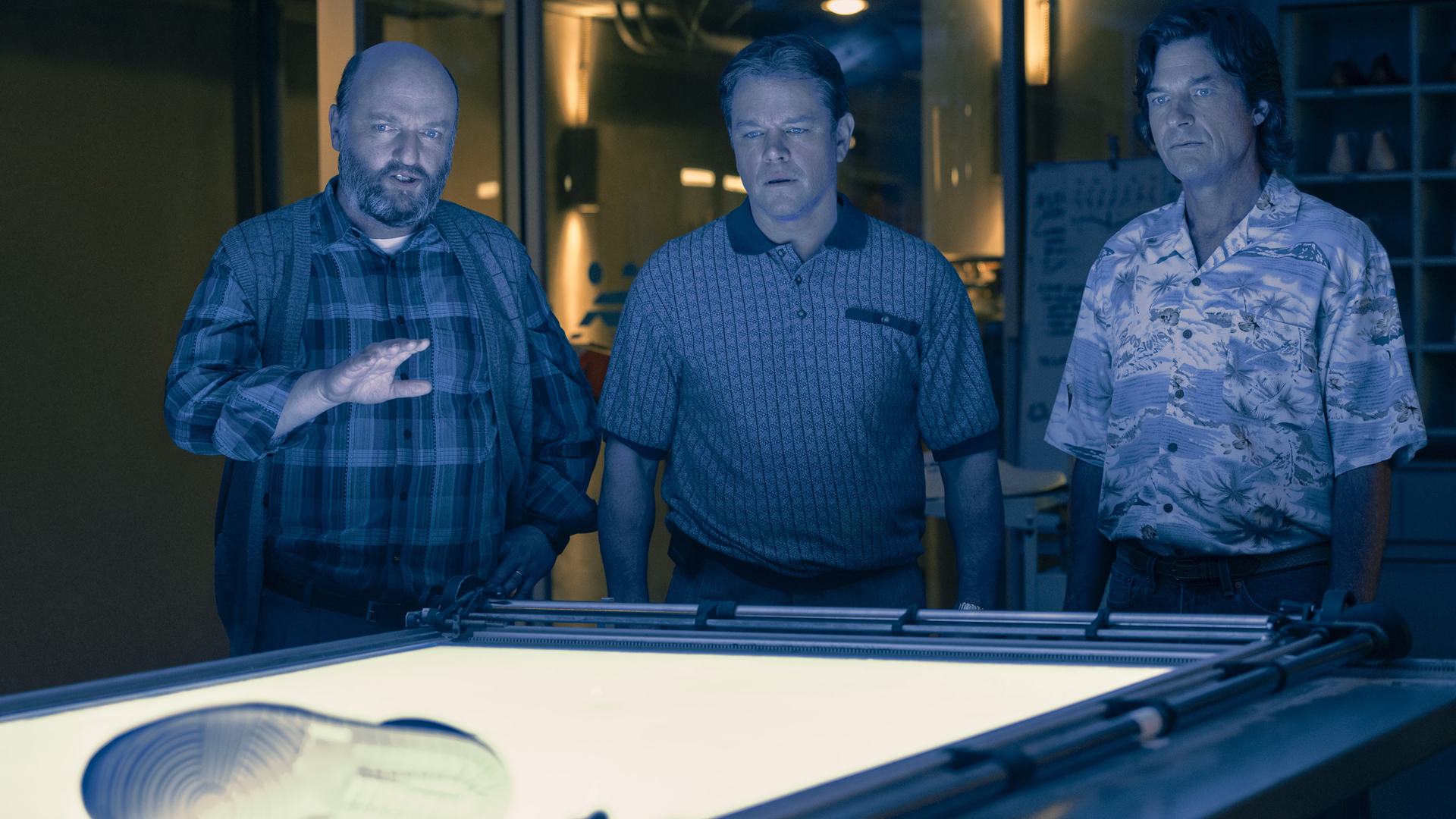 Release date: May 12
Based on real-life events, Air tells the story of the origins of the legendary Air Jordan sneakers. Matt Damon stars as Sonny Vaccaro, a Nike talent scout who's tasked with finding a new spokesperson for Nike's line of basketball shoes. It's a journey that sees him cross paths with NBA rookie and eventual basketball legend Michael Jordan (played here by Damian Delano Young), and sets in motion events that lead to the creation of one of the world's most iconic shoelines.
Joining Damon and Young on the *ahem* court are A-listers like Ben Affleck (who also directs Air), Jason Bateman, Viola Davis, Chris Messina, Marlon Wayans, and Chris Tucker. And, given the starry nature of its cast, it'll come as no surprise to learn that Air is one of the best fact-based dramas you'll see all year. It's a movie that nobody can *double ahem* dunk on, with its dramatization of one of the greatest off-the-field sports stories ever told on point from beginning to end.
Dallas Buyers Club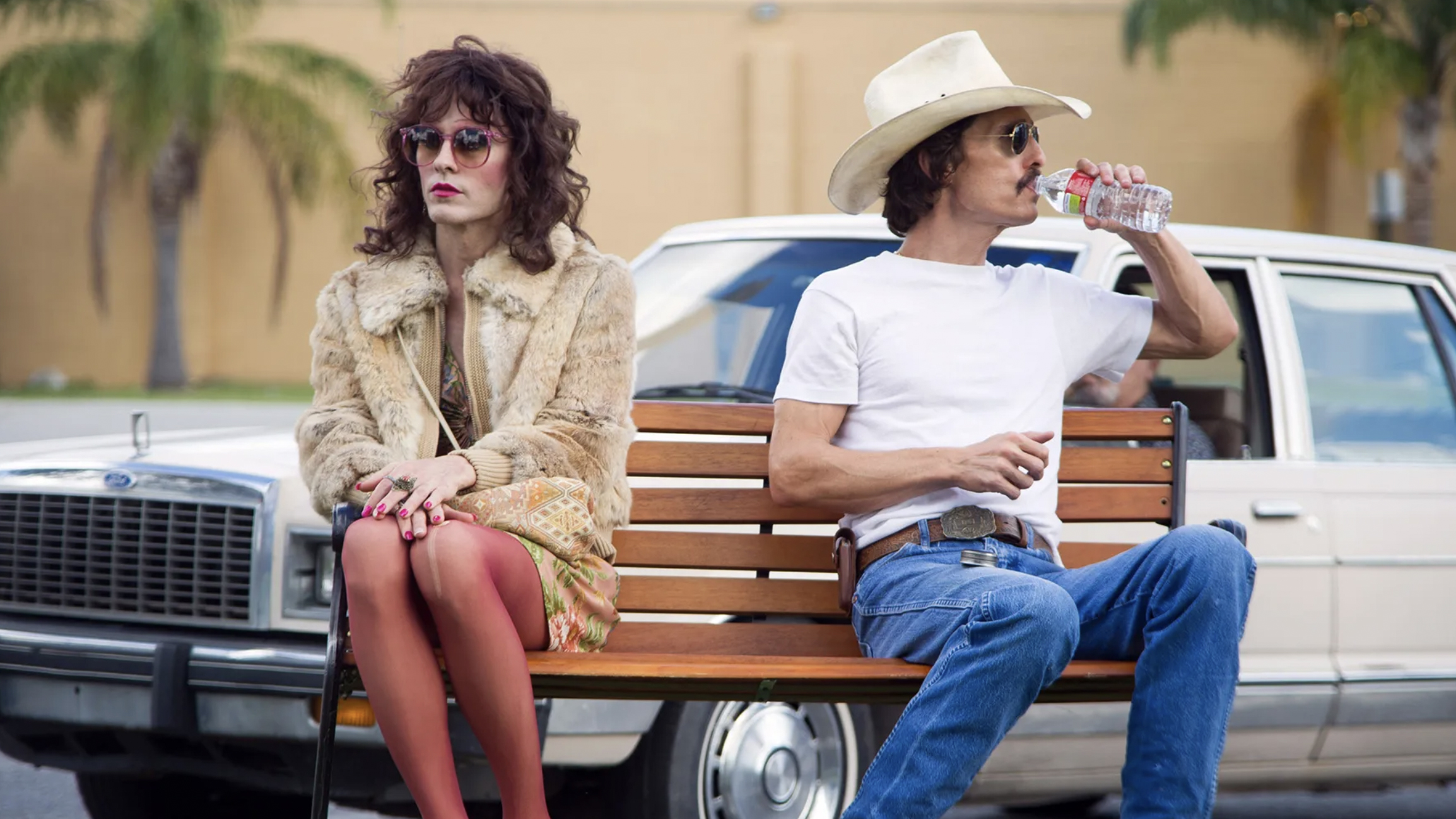 Release date: May 1
Based on real-life events, Dallas Buyers Club tells the story of the challenges of accessing healthcare and treatment for anyone living with AIDS in the 1980s. Matthew McConaughey stars as Ron Woodroof, a man who is trying to come to terms with his AIDS diagnosis, as well as dealing with the resulting stigma and attempting to find the medication he needs. He crosses paths with Rayon (played by Jared Leto), a fictional trans woman who helps Woodroof distribute unapproved drugs to people in need – the movie is named after the 'club' they create.
Dallas Buyers Club is one exceptional and incredibly tough-to-watch movie that tells a powerful story about healthcare, connection and adversity. Matthew McConaughey is one of those hugely talented actors who shines on the screen, but it's no surprise critics called his performance in Dallas Buyers Club a career-best, as he's phenomenal, compassionate and persuasive as Ron Woodroof.
True Grit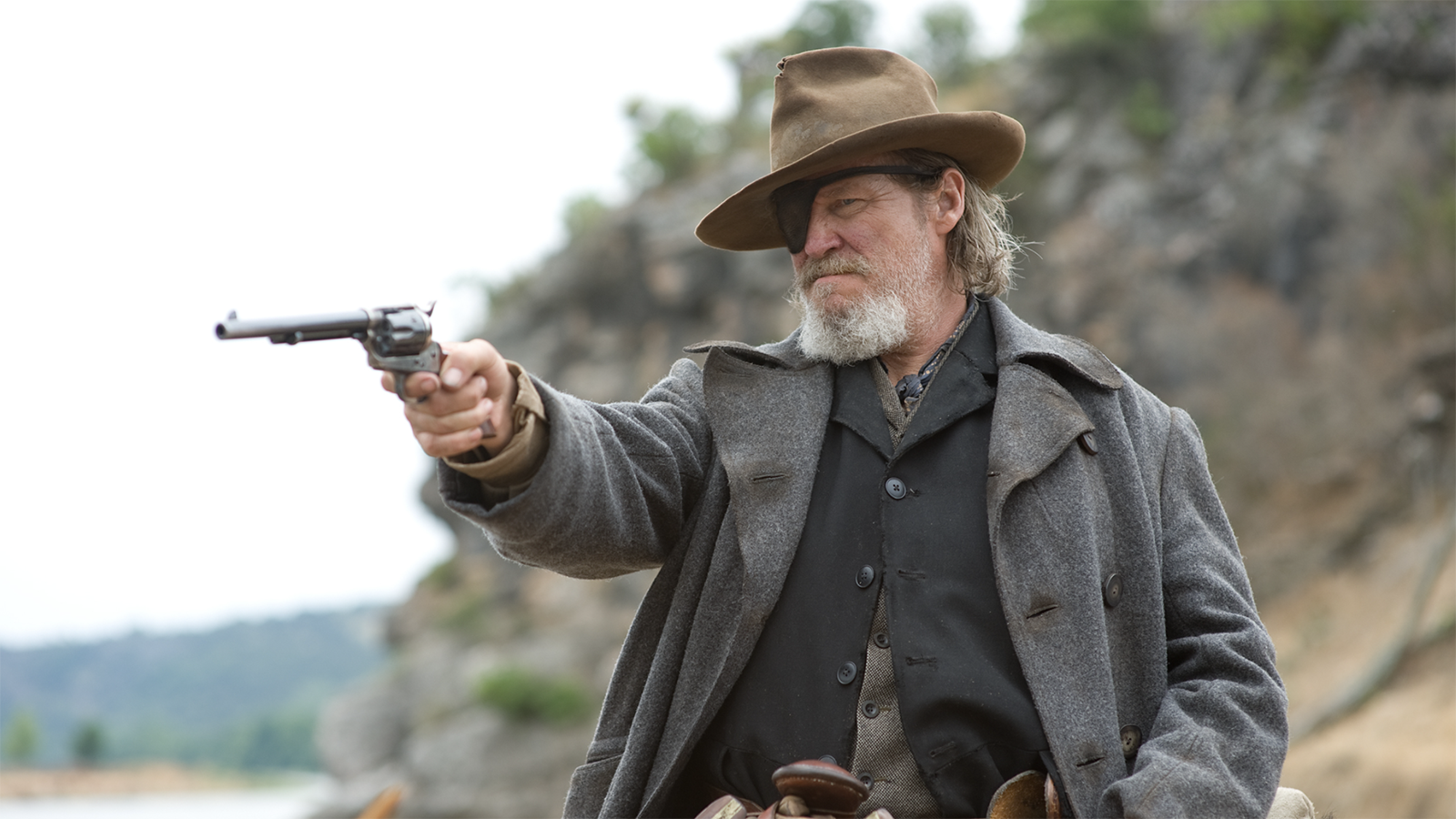 Release date: May 1
True Grit is a Coen brothers movie, but one with a difference. Sure it's packed with their telltale clever dialogue and compelling storytelling, but it doesn't feel quite so eccentric as their other hit films (like Fargo, The Big Lebowski and No Country For Old Men). Instead, True Grit is a fresh take on the classic Western genre, which is why we think this movie will have huge appeal to Coen fans old and new.
True Grit follows the story of a 14-year-old girl (played by Hailee Steinfeld) who hires Rooster Cogburn (Jeff Bridges), a drunk lawman, to help track down an outlaw named Tom Chaney (Josh Brolin). Joined by a Texas Ranger (Matt Damon), they embark on a dangerous adventure through the Arkansas countryside in search of the notorious Cheney. 
Shutter Island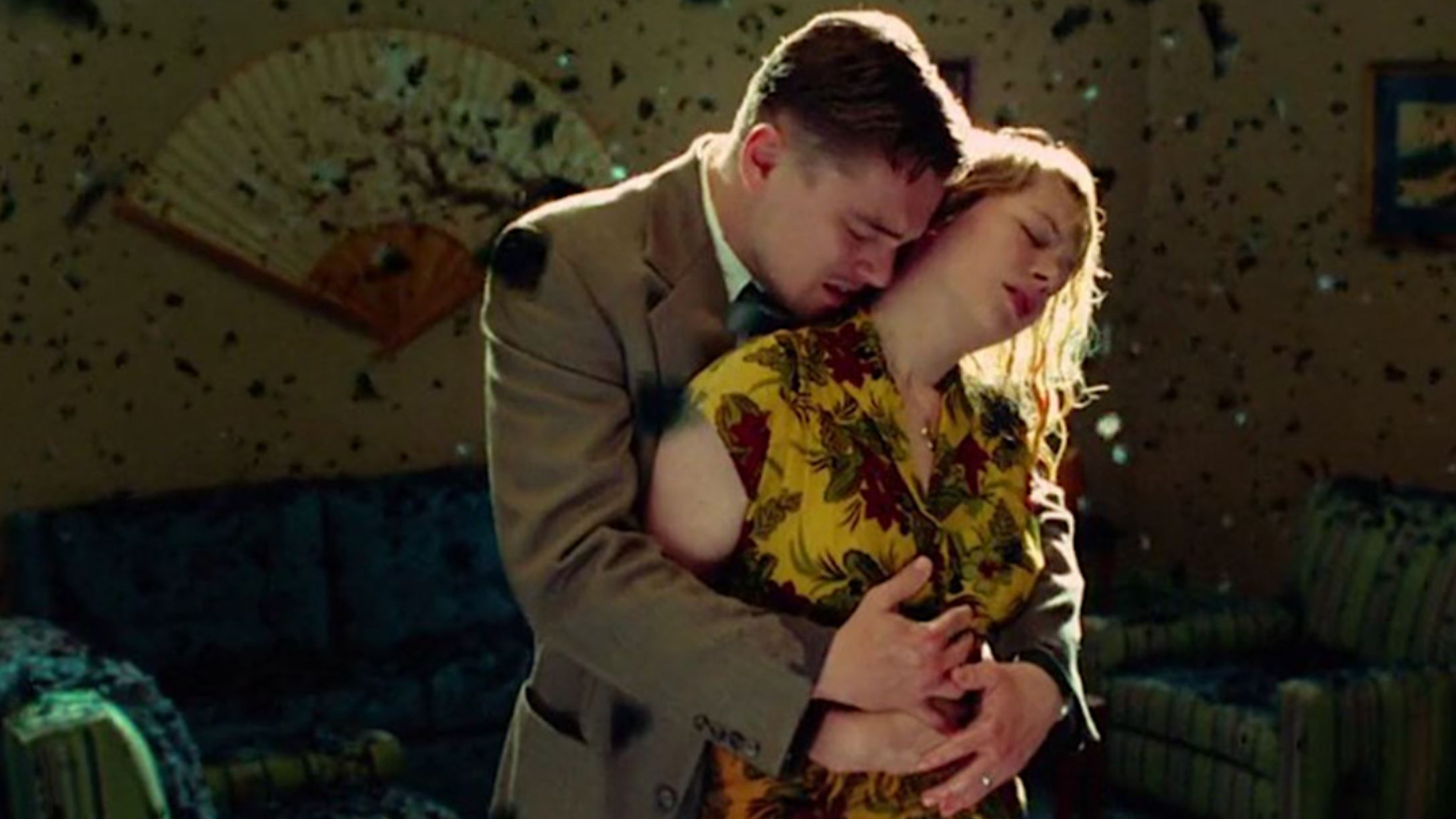 Release date: May 1
Enjoy psychological thrillers and unravelling mysteries? Then stick Shutter Island on your must-watch list. 
A dark and at-times disturbing film, Shutter Island is set in the 1950s and stars Leonardo DiCaprio as a US Marshal investigating the disappearance of a murderer from a hospital for the criminally insane. He ends up stumbling upon plenty more eerie goings-on, and you'll be sat on the edge of your seat the whole time as you try to anticipate the twists and turns. 
Ben Kingsley, Mark Ruffalo, Emily Mortimer, and Michelle Williams join DiCaprio in Shutter Island, all bringing their A-game, and the movie is directed by Martin Scorsese. In the mood for more Scorses classics? Take a look at the rankings in our guide to every Martin Scorsese movie rated from worst to best.
A Beautiful Mind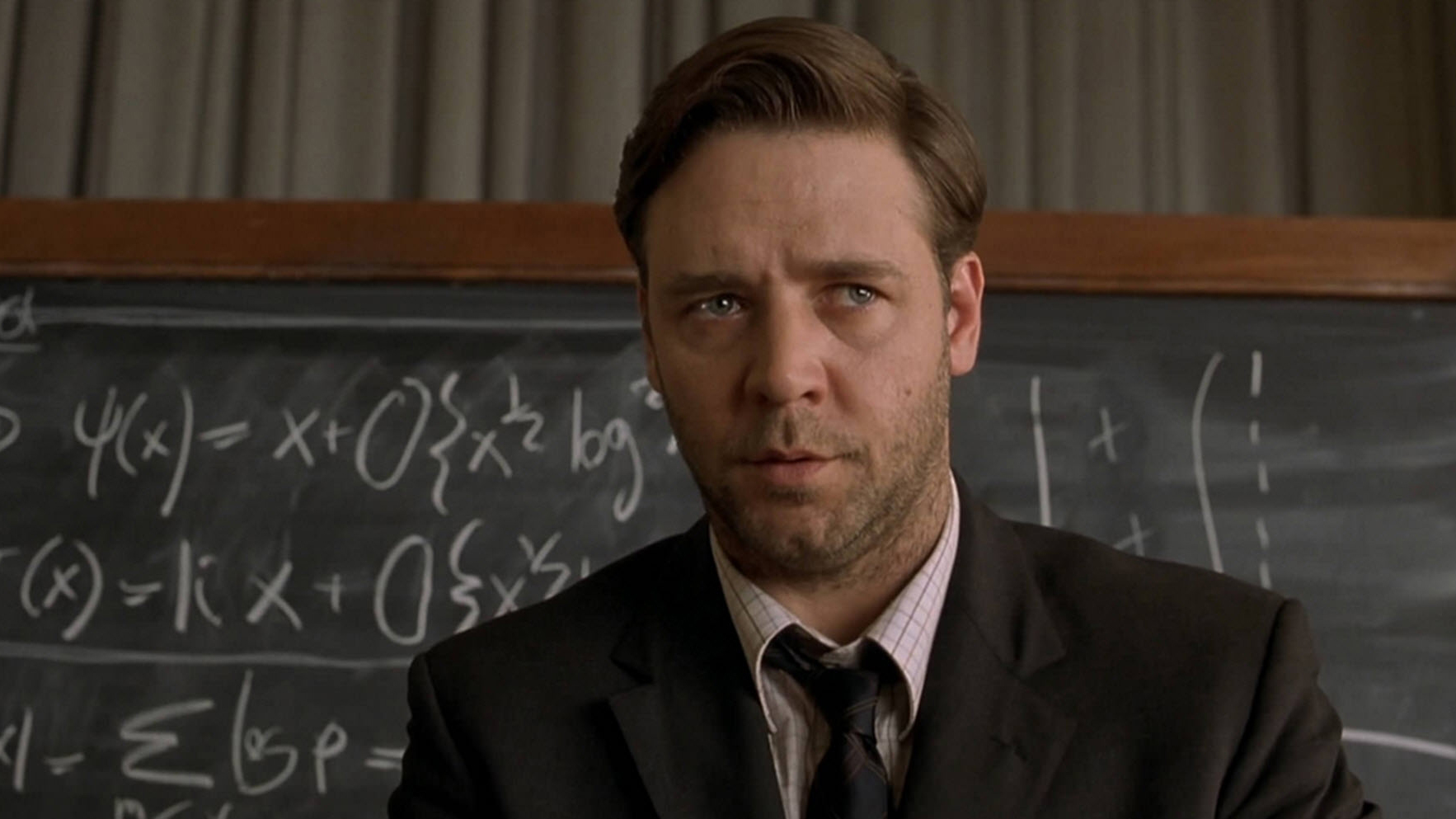 Release date: May 1
If you like films based on real-life people, we highly recommend A Beautiful Mind. The film follows mathematician John Nash (played with real heart and authenticity by Russell Crowe) from Princeton University through to working in cryptography, where his life begins to unravel in heart-breaking and horrifying ways. 
A Beautiful Mind isn't a fun, lazy, Sunday afternoon watch, but it's a well-acted and moving story about love, mental illness, and one incredibly gifted mathematician at the center of it all. A Beautiful Mind received great praise from film lovers and critics, as well as from the real life John Nash himself. Knowing he gave the movie his seal of approval makes it even more of a rewarding and emotional watch in our books.
Madagascar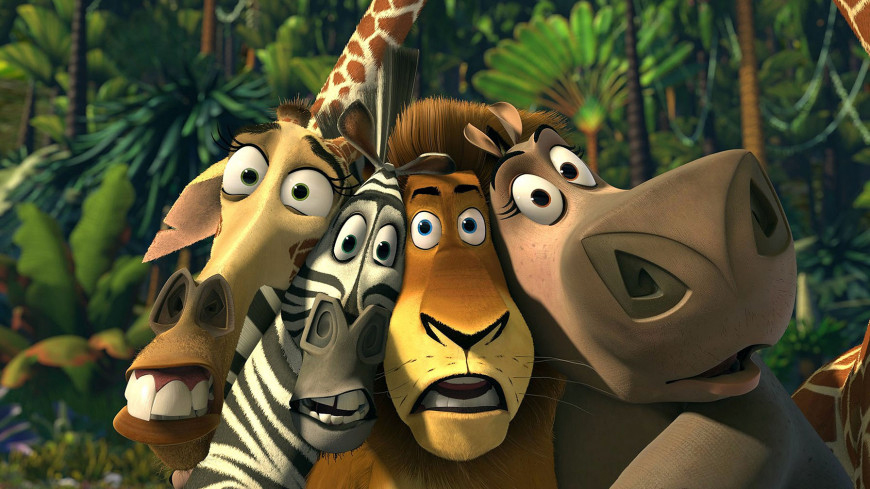 Release date: May 1
Looking for a fun family movie to watch this weekend? Try Madagascar. 
Madagascar is a computer animated film that follows the story of a group of animals at Central Park Zoo in New York who find themselves stranded on the island of Madagascar. How will Alex the lion, Melman the giraffe, Gloria the hippopotamus, and Marty the zebra make it back to New York? 
It's a charming movie with a predictable but entertaining storyline and plenty of kid-friendly humor. We guarantee it'll be a hit with all ages, and you'll have fun trying to identify the great actors and comedians who voice the animals in Madagascar, including Ben Stiller, Chris Rock, David Schwimmer, Jada Pinkett Smith, and Sacha Baron Cohen.
New Prime Video movies: April 2023
Ticket to Paradise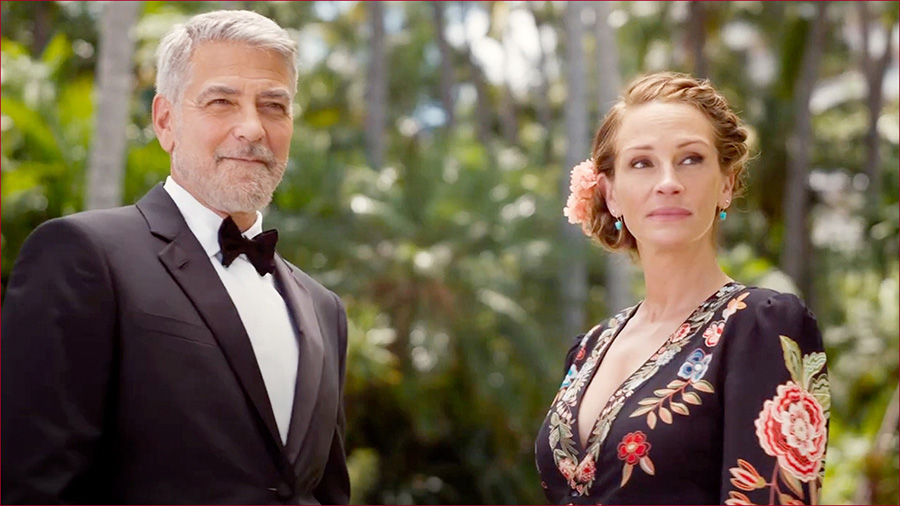 Release date: April 11
Searching for a rom-com starring beloved actors Julia Roberts and George Clooney?Ticket to Paradise is your, erm, ticket to a good night in watching Prime Video.
Roberts and Clooney play Georgia and David Cotton, a a divorced couple on a mission to sabotage their daughter's wedding in Bali, Indonesia. Yes, it sounds mean, but the Cottons convince themselves they are just looking out for her best interests, as all parents love to pretend. 
Don't expect anything out of the ordinary here. Ticket to Paradise is a romcom through and through, so it's full of slapstick comedy and other schlocky plot beats. Even so, it's a fun watch, especially for a lazy Sunday afternoon. It's a treat to see Roberts and Clooney together, too, with the pair's sizzling chemistry key to this entry in our new Prime Video movies article.
On a Wing and a Prayer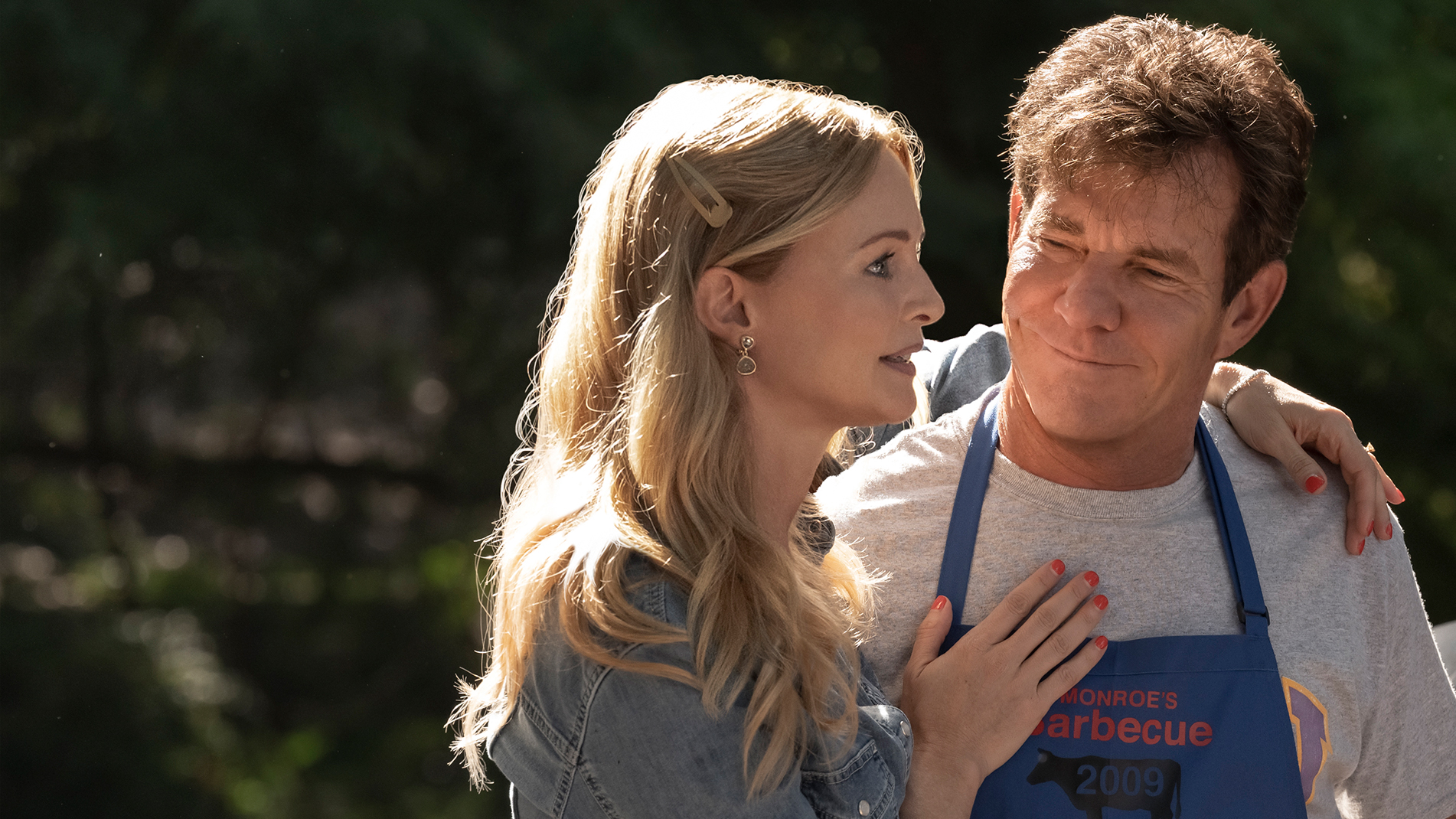 Release date: April 10
On a Wing and a Prayer is about a novice pilot called Doug (played by Dennis Quaid) , who is grieving the loss of his brother to a heart attack. Teaming up with another pilot to fly his wife (Heather Graham) and daughters home for Easter, things take a scary and unexpected turn (metaphorically, at least) that test his flying abilities and his faith.
On a Wing and a Prayer isn't a smartly constructed movie that'll set the world on fire. It's more of a family-friendly watch with a solid albeit predictable story. Having said that, there's plenty of tension to be had as we see whether Doug can rise to the challenge of landing the plane he finds himself suddenly in charge of. At its core, On a Wing and a Prayer is a heart-warming movie with an explicit spiritual and religious thread running throughout. Just don't expect it to be a mainstay on our new Prime Video movies list for a long time.
Operation Fortune: Ruse de Guerre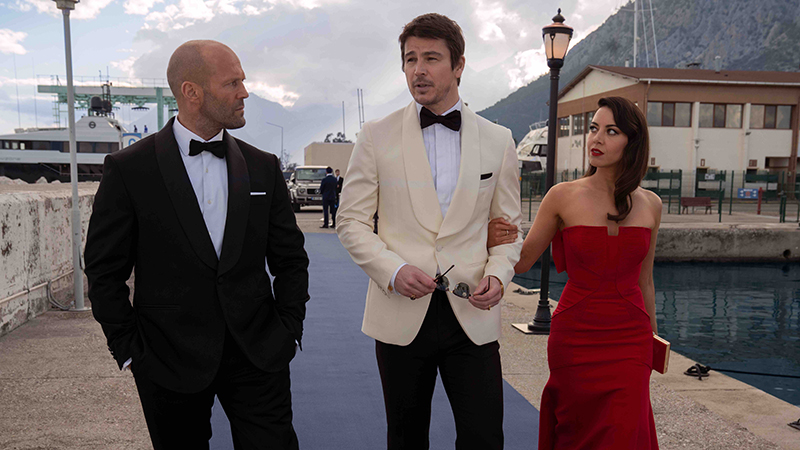 Release date: April 7
Ah, Guy Ritchie, Hollywood's leading director for some of the most bang average movies in recent times. His latest venture, Operation Fortune: Ruse de Guerre, is a spy comedy that follows Orson Fortune (Jason Statham), who's on a mission to stop the sale of deadly weapons technology.
Operation Fortune: Ruse de Guerre isn't nearly as hard-hitting, surprising or slick as Ritchie's earlier films (like Lock, Stock and Two Smoking Barrels and Snatch), but not many of Ritchie's latest offerings have been (we're looking at you, King Arthur and The Gentlemen). Still, if you're in the mood for a fun, at-times quite silly, spy caper, it's one that should pique your interest. If nothing else, Statham is watchable and charismatic as Fortune. The film's supporting cast, which includes Hugh Grant as antagonist Greg Simmonds and Aubrey Plaza as Sarah Fidel, shines pretty brightly, too.
Gangs of Lagos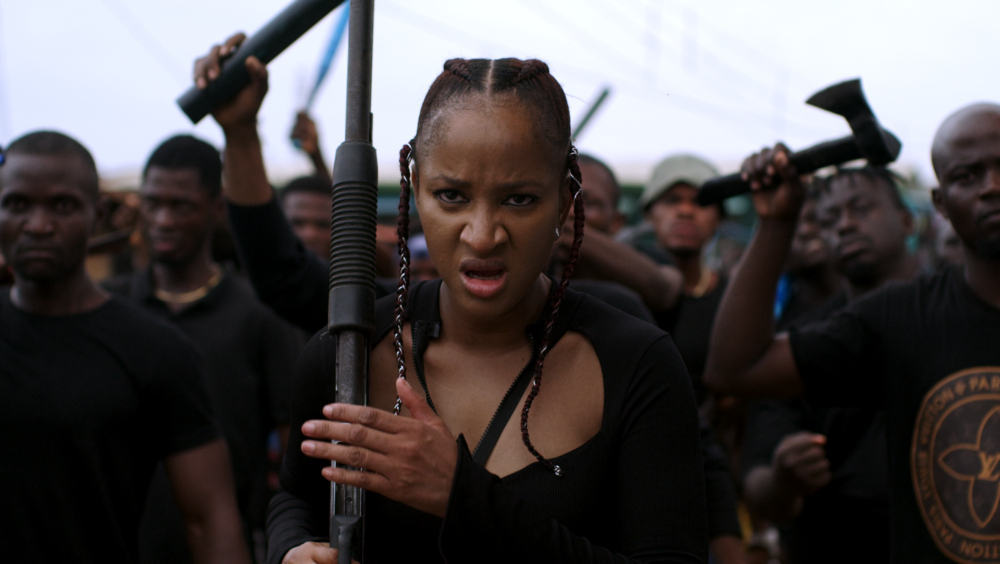 Release date: April 7
Prime Video's first Africa-centric film, Gangs of Lagos follows the story of Obalola and the intertwining lives of his friends, Gift and Ify, as they grow up on the busy streets of Isale Eko, a neighbourhood in Lagos. The film explores the impact of violence and politically-affiliated gang culture in Nigeria, as well as covering themes of family, friendship and betrayal along the way.
As you might expect, Gangs of Lagos isn't an easy watch – especially when you learn that the film is based on true stories from Isale Eko. It's an intense movie that'll suit anyone looking for a gritty crime thriller, though, or someone looking to gain a deeper understanding of the current real-life unrest in Nigeria. Culturally impactful, this certainly is.
Tinker Tailor Soldier Spy
Release date: April 1
Tinker Tailor Solder Spy is a tense and incredibly atmospheric spy thriller based on a novel of the same name by famous British espionage writer John le Carré. It tells the tale of the hunt for a Soviet double agent who's believed to be working right at the top of the British secret service – but who is he? You'll have to watch it to find out, b the story is tantalising and will keep you guessing until the end. 
The writing is great and the movie looks fantastic. It's the cast of characters that make this movie such a compelling watch, though, with the likes of John Hurt, Colin Firth, Gary Oldman, Tom Hardy, and Mark Strong all on exceedingly good form. If you like your spy movies rich, tense, and filled with twists and turns, then Tinker Tailor Soldier Spy is a must watch.
For more Prime Video-based coverage, read our guide on the best Prime Video shows, or find out how much a Prime Video subscription costs.