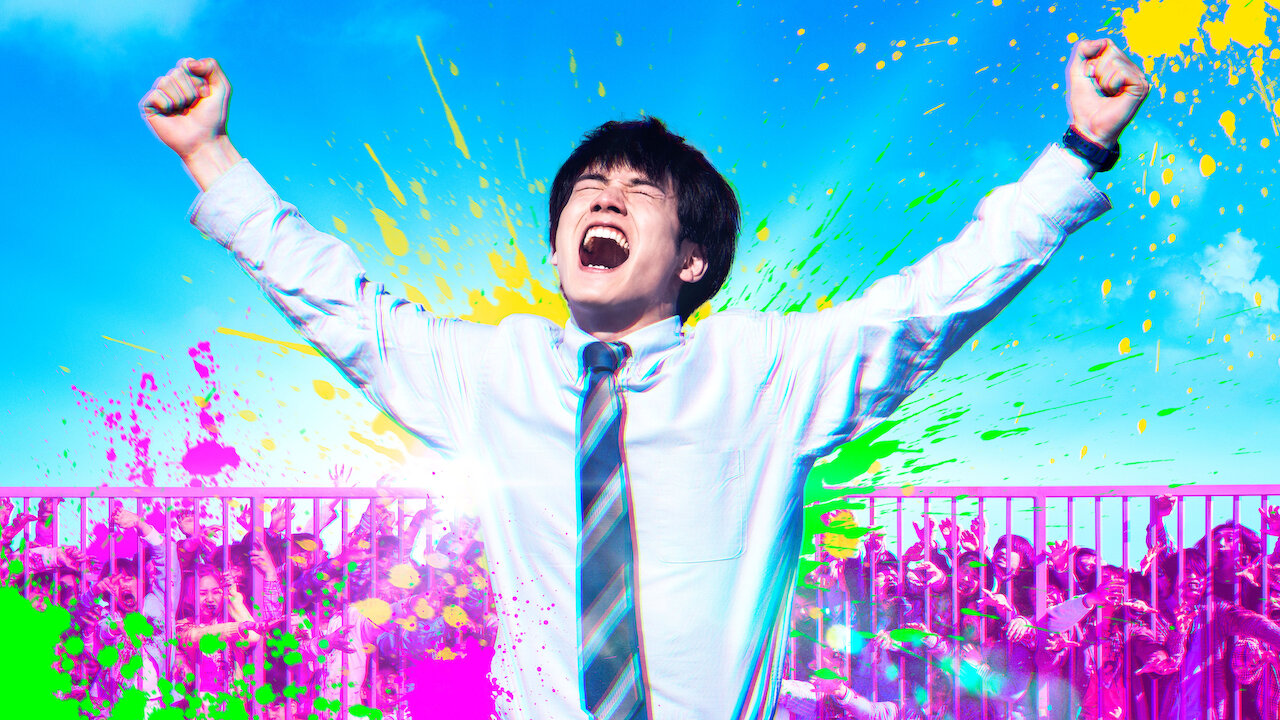 Netflix wants to be the best streaming service in Japan, and it used this weekend's Anime Expo to tease some of its best new content. Despite the exhibition's name, it wasn't just about anime, although of course that was a huge part of the reveal. Netflix also showed off some live action shows, such as Zom 100: Bucket List of the Dead.
The series is an upcoming comedy horror based on the manga of the same name by Haro Aso and illustrator Kotaro Takata. Both the manga and the show focus on Akira Tendo, a bored twenty something office worker whose life is turned upside down when a zombie apocalypse hits Tokyo. As you can see from the trailer (below), the live action adaptation looks like a lot of fun and should have global appeal.
That's not all. Stop-motion series Pokémon Concierge looks great too, although its December 2023 streaming date feels like a very long way away, and Pluto – based on a story from the famous Astro Boy manga – looks like a great option for those of us who prefer our animation to tell darker stories. There's also the final season of anime Beastars, although Netflix didn't have much to say beyond showing some new character designs.
Netflix also talked about One Piece, its adaptation of one of the biggest anime of all time. The original anime voice cast are all returning to dub the series, and the English-language dub of the anime will stream this week starting on July 6. This, alongside the big slate of content coming could likely be among the best Netflix anime too.     
Why Netflix is going big in Japan
The Japanese streaming market is huge for Netflix. According to Variety, the firm plans to spend $1.9 billion on local content this year, a 15% increase over last year, because it's a market that's showing strong growth – revenues are up by 12% year on year. According to industry analysts Media Partners Asia, Japan is expected to account for over a quarter of Netflix's total Asia Pacific revenues this year.
Japan represents a huge opportunity for Netflix because despite the country's famed love of technology, it's been comparatively slow to embrace streaming. As Variety says, "physical media have only slowly given way to video streaming in the country, which boasts a large number of small local players" – rather than the handful of giants that dominate streaming in America and Europe. And it's home to lots of really great entertainment and some of the best anime with broad appeal, like the shows detailed above.
The other key market here is Korea, home to Squid Game and already something of a hit factory for Netflix. As one analyst told Variety, "Leading Japanese series and anime together with Korean dramas and movies as well as movies from Indonesia and India have ranked among the globally top streamed titles over the past 12 months through January 2023."