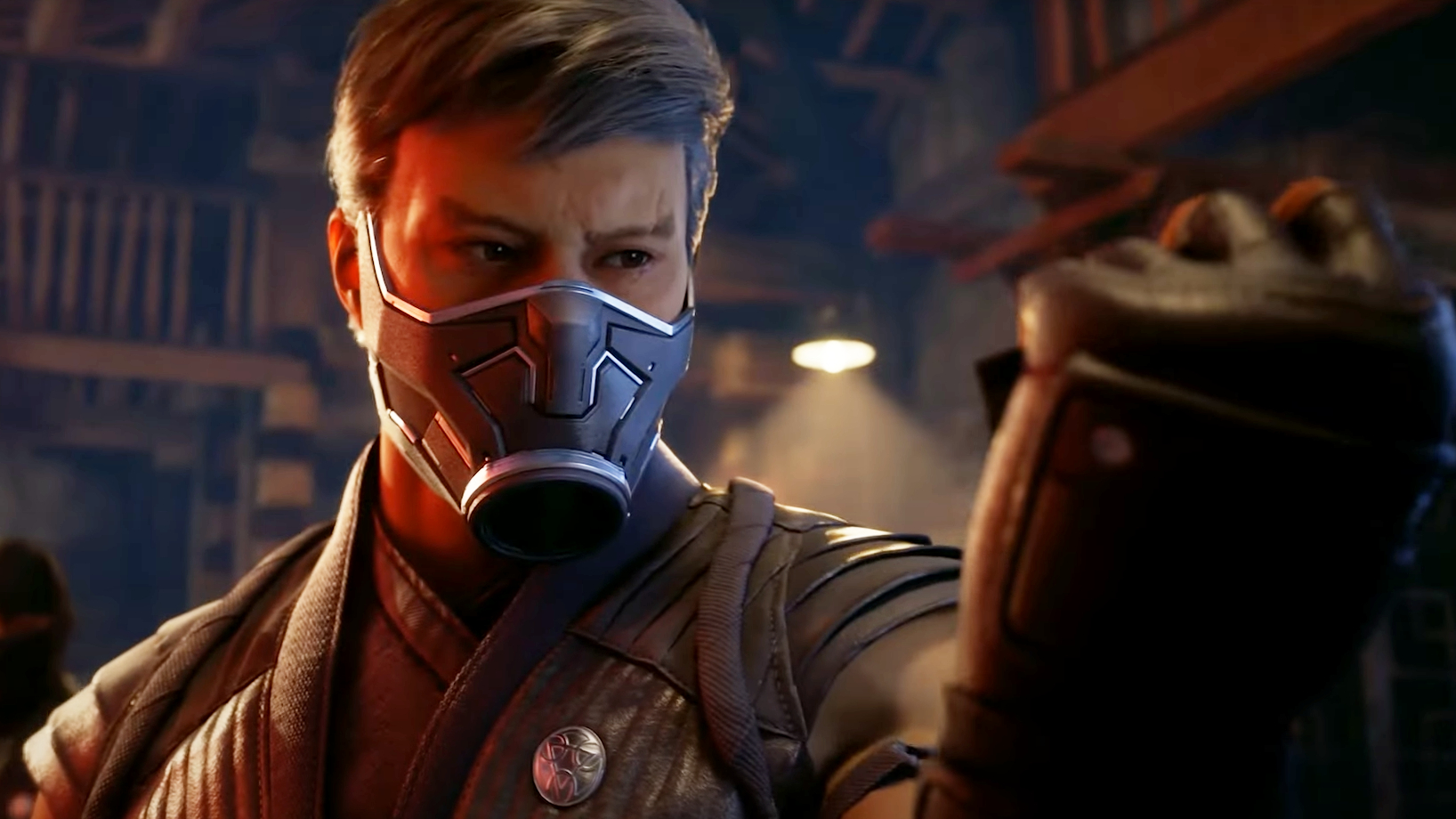 When you think of Mortal Kombat, you think ninjas. That's something the latest Mortal Kombat 1 info dump knows all too well.
A brand new trailer for Mortal Kombat 1 confirmed the return of fan-favourite ninjas Smoke and Rain, who appear to be prominent characters in the fighting game's story mode. Fun fact: it'll be Smoke's first playable appearance in a mainline Mortal Kombat since Mortal Kombat (2011) over a decade ago, and according to the trailer, he'll be helping Sub-Zero and Scorpion form the series' iconic Lin Kuei clan.
Several new Kameo fighters – AI-controlled assists who provide various utility at the push of a button – have also been confirmed. Classic versions of Cyrax, Sektor and Scorpion will join the Kameo roster alongside PS2-era Frost. Finally, the Deadly Alliance-to-Armageddon era is getting the recognition it deserves. More of that, please.
I am just a touch concerned that Sektor and Cyrax look to be Kameo-only fighters, but only because they are a couple of favorites of mine, and they haven't been playable since Mortal Kombat (2011). I'd love to see modern versions of them join the roster alongside Smoke, if only to give it a bit more of that Ultimate Mortal Kombat 3 feeling.
In our Mortal Kombat 1 preview, we loved the dynamic of main and Kameo fighters, which allows for a high degree of on-the-fly creativity which can simultaneously protect you and catch the opponent off guard. We did note, however, that general movement feels a touch sluggish, just as Mortal Kombat 11 had done before it.
We're looking forward to trying out the full scope of Mortal Kombat 1's roster and Kameo selection when it launches on September 19 for PS5, Xbox Series X|S and PC.
In the meantime, you might want to make sure you've got a top notch controller in preparation for Mortal Kombat 1. The Prime Day gaming deals are almost here, meaning it's the perfect time to score an excellent Prime Day PS5 deal or one of many Prime Day Xbox controller deals.