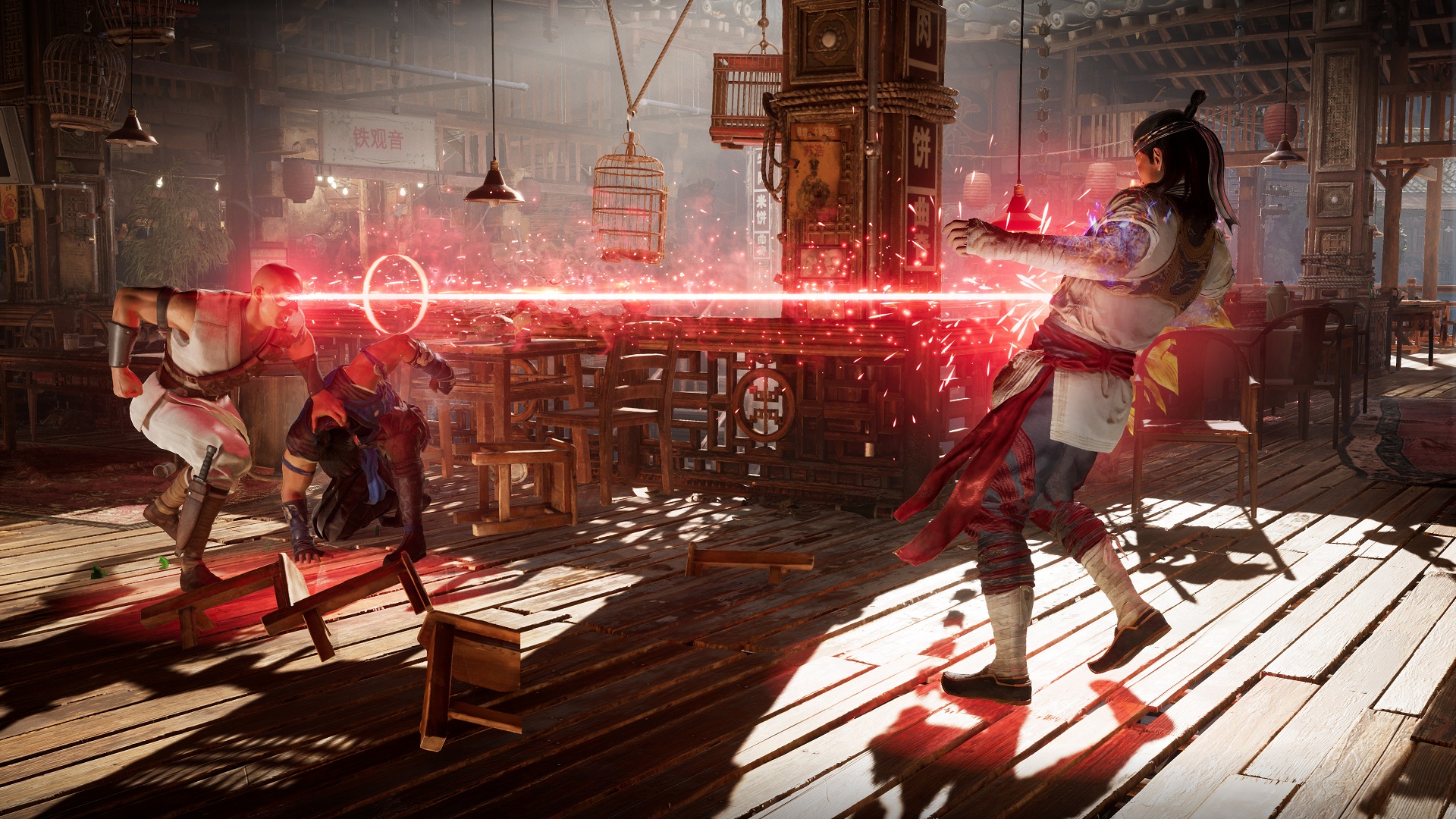 Mortal Kombat 1 is set to release later this week in early access (on Thursday, September 14 to be exact), and its full list of PS5 trophies has now been unveiled. Amongst them, one particular achievement will be awarded for bloodthirsty players who spill a whopping 5,000 pints of blood. 
As Push Square reports, the list of trophies can be found via PSNProfiles, and the squelchy achievement in question is called 'Beaten And Broken'. As you'd expect of a Mortal Kombat game, this is far from the only brutal trophy up for grabs – others include 'Deadly Assassin' (awarded for performing 20 Fatalities), and 'Karnage' (unlocked after delivering 10 Brutalities). 
For any trophy hunters, most of Mortal Kombat 1's list seems pretty manageable just through regular play – anyone who's already excited to dive in will probably find themselves checking off the likes of 'Making Friends Is Easy' (awarded for using 10 different Kameo characters) and 'So I Just Kill Stuff?' (unlocked after completing five different unique encounters) quite quickly. 
Last week, it was revealed that none other than Megan Fox is joining Mortal Kombat 1 as the voice and face of the vampiric fighter Nitara. In a statement released at the time, the actress said: "I grew up playing Mortal Kombat and I can't believe that I'm voicing a character in the new game. It's an honor to be a part of one of the greatest video game legacies of all time." 
Fox isn't the only famous face in Mortal Kombat 1 – we recently got our first look at Jean-Claude Van Damme in the game, who's been added as an alternate skin for Johnny Cage (whose existence was originally inspired by the martial artist). The skin will be included in the Premium Edition of Mortal Kombat 1.
For more games like Mortal Kombat, be sure to check out our list of the best fighting games. You can also read up on more future releases with our roundup of upcoming games.