Marvel
Phase 5: July 2023 update
Tom Power, entertainment reporter
The latest update to our Marvel Phase 5 hub is a sizeable one. We've added in new release dates for the raft of movies and TV shows on the way, removed Secret Invasion from this guide (it's out now on Disney Plus), and brought you the latest news and rumors surrounding Phases 5 and 6.
Welcome to our Marvel Phase 5 guide. In this article, you'll find a a full rundown of every Marvel Cinematic Universe (MCU) movie and TV show that's on the way between now and the end of 2025.
Well, maybe by the time 2025 is over, anyway. Marvel has delayed numerous films coming in Phase 5, with the studio's latest line-up of movies and TV shows, including Thunderbolts and Daredevil: Born Again, heavily impacted by the ongoing writers' strike. In fact, the industrial action is having such a big effect on the MCU's next phase, Marvel won't be holding its annual Hall H presentation at San Diego Comic-Con, either.
While all of this reads as a big disappointment, there are still things to be excited about. Secret Invasion has finally debuted on Disney Plus (read our Secret Invasion review while you're here), some Phase 5 shows have received proper release dates for this year, and one film has actually had its launch moved up by a few months. Despite the strike, then, there'll still be plenty of MCU content to enjoy in the coming months.
So, without further ado, here's all you need to know about MCU Phase 5.
Marvel Phase 5: every movie and TV show
Here's the full line-up for Marvel Phase 5, including the recently spate of release date changes for the studio's movie slate:
Loki season 2 (TV show, October 6, 2023)
The Marvels (November 10, 2023)
Echo (TV show, November 29, 2023)
Deadpool 3 (May 3, 2024)
Captain America: Brave New World (July 26, 2024)
Thunderbolts (December 20, 2024)
Agatha: Coven of Chaos (TV show, 2024)
Daredevil: Born Again (TV show, 2024)
Ironheart (TV show, likely 2024)
Marvel Zombies (animated TV show, 2024)
What If…? season 2 (TV show, likely 2024)
X-Men 97 (animated TV show, likely 2024)
Blade (February 14, 2025)
Spider-Man: Freshman Year (animated TV show, 2024)
Armor Wars (movie, TBA)
Spider-Man 4 (movie, TBA)
Marvel Phase 5 movies
The Marvels
Release date: November 10, 2023
The Marvels, whose release date has been pushed into late 2023, will see a female superhero-only team up on the big screen for the first time. Well, if you discount the all-female ensemble in Avengers: Endgame.
Brie Larson's Carol Danvers reunites with Teyonah Parris' Monica Rambeau, the daughter of Danvers' best friend Maria (Lashana Lynch) from 2018's Captain Marvel. The last time we saw Rambeau, aka Photon, was in WandaVision, so expect an awkward family-style reunion between the pair. Iman Vellani's Ms Marvel will also make her MCU movie debut after starring in her own TV show. Zawe Ashton (Velvet Buzzsaw) will play Dar-Benn, the movie's villain. Park Seo-joon (Parasite) will portray an as-yet-unnamed character and Samuel L Jackson's Nick Fury will also cameo.
The Marvels' first trailer debuted online in March, and it's giving us some serious Avengers: Assemble vibes. If this Marvel Phase 5 movie is half as good as that flick, we'll be in for a good time. Find out how to watch the Marvel movies in order (and what movies/TV shows you need to stream) before The Marvels takes flight.
Deadpool 3
Release date: May 3, 2024
Deadpool 3, which began filming in mid-May, has been moved up the Marvel Phase 5 schedule and will now release next May.
Hugh Jackman is reprising his iconic role as Wolverine, with everyone's favorite clawed mutant receiving top billing with Ryan Reynolds' Merc with a Mouth. The Crown's Emma Corrin has also signed on alongside Succession's Matthew Macfayden has also joined the cast (per Deadline).
Rob Delaney's Peter is returning (per Deadline) alongside Morena Baccarin and Stefan Kapicic, who played Vanessa and Colossus in Deadpool's two previous films. (via Deadline). Karan Soni's Dopinder and Leslie Uggams' Blind Al are also thought to be back (Deadline again), as are Brianna Hildebrand's Negasonic Teenage Warhead and Shioli Kutsuna's Yukio (once more via Deadline). 
Charlie Cox's Daredevil won't make a surprise appearance and Zazie Beetz's Domino won't show up, either (per Decider). However, Fox's defunct X-Men teams, including Patrick Stewart's Professor X, Ian McKellen and Michael Fassbender's versions of Magneto, Famke Janssen's Jean Grey, Halle Berry's Storm, and James Marsden's Cyclops, could all appear (per CanWeGetSomeToast).
Other leakers claim Loki season 2 will have a hand in Deadpool's MCU arrival, while some say Jackman could portray two versions of Wolverine in a film that's the X-Men's version of Spider-Man: No Way Home and Doctor Strange 2.
Captain America: Brave New World
Release date: July 26, 2024
The next Cap-led movie – Captain America: Brave New World, which has ties to a shocking Marvel comic series – and first one to star Anthony Mackie's Sam Wilson has been delayed until July 2024. That's despite filming reportedly wrapping in late June.
Danny Ramirez and Carl Lumbly reprise their roles as Joaquin Torres and Isaiah Bradley from Falcon and the Winter Soldier, with Torres reportedly suiting up as the MCU's new Falcon. Tim Blake Nelson's Samuel Sterns/The Leader makes his first MCU appearance since 2008's The Incredible Hulk, while insiders claim Liv Tyler's Betty Ross is also returning after 15 years away. 
Shira Haas (Unorthodox) will play Israeli superheroine Sabra, who may provide another link to mutants existing in the MCU. Xosha Roquemore (Atlanta) has reportedly landed a key casting role, which could be Leila Taylor, Sam's love interest from the comics. Professional wrestler Seth Rollins and Undone's Rosa Salazar have been spotted on set, too, and the duo are believed to be playing members of the Serpent Society (per Lizzie Hill and MyTimeToShineHello).
Legendary actor Harrison Ford will portray Thaddeus 'Thunderbolt' Ross, the role held by William Hurt until his death in March 2022. Marvel Studios President Kevin Feige has since confirmed Ross is the USA's new President (via Entertainment Weekly (EW)). Lastly, Chris Evans has repeatedly refuted he'll be back as an aged-up Steve Rogers, though rumors persist he'll show up.
Thunderbolts
Release date: December 20, 2024
Billed as an anti-hero Avengers-style film, Thunderbolts is being helmed by Jake Schreier (director) and Lee Sung Jin (head writer), whose recent Netflix show Beef has been met with critical acclaim. Principal photography was delayed due to the writers' strike (per Deadline), but executive producer Brian Chapek has confirmed it'll begin shooting this summer (via the Thunderbolts News Twitter fan account).
Sebastien Stan's Bucky Barnes will be joined by Valentina Allegra de Fontaine (Julia Louis-Dreyfus), Yelena Belova (Florence Pugh), Red Guardian (David Harbour), and Taskmaster (Olga Kurylenko) – all four debuted in Black Widow – US Agent (Wyatt Russell) from FATWS, and Ghost (Hannah-John Kamen) from Ant-Man and the Wasp.
Harrison Ford's Thaddeus Ross will also feature, while FATWS' Baron Helmut Zemo (Daniel Brühl) could cameo. Ayo Edebiri (The Bear) has reportedly joined the cast in an undisclosed role, too. Invincible's Steven Yeun has joined the Thunderbolts' cast, too – and we think he'd be perfect for one particular role.
Blade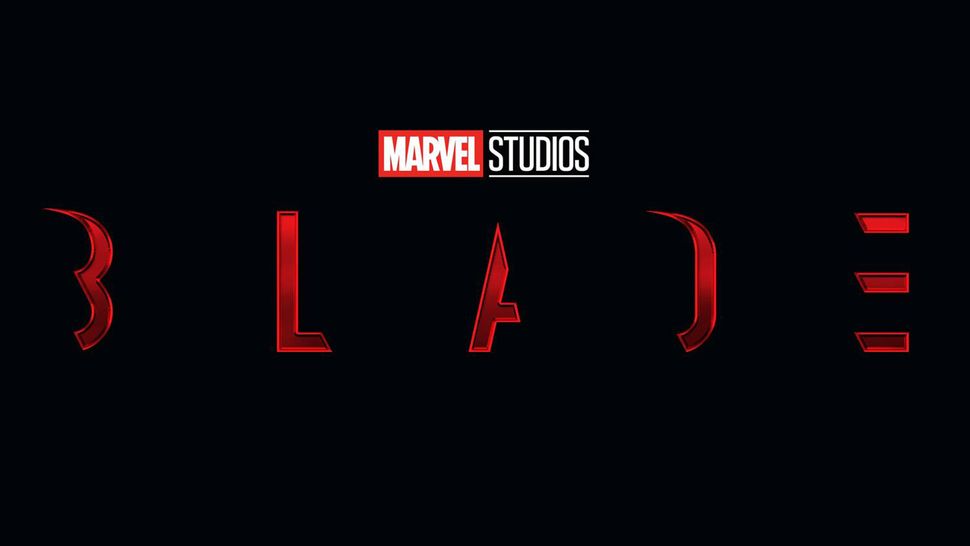 Release date: February 14, 2025
After his off-screen Eternals cameo, Blade is getting a solo MCU movie – though it's not been without its problems, the latest of which being another release date delay, meaning it won't arrive until early 2025.
Beau DeMayo (The Witcher) was rewriting Watchmen scribe Stacy Osei-Kuffour's original script. Now, Nic Pizzolatto (True Detective) has taken over those duties – writers' strike pending – after Michael Starrbury (When They See Us) revamped the script. Yann Demange (Lovecraft Country) is Blade's new director following Bassam Tariq's departure. Industry insider DanielRPK says it'll be R-rated, too.
Mahershala Ali (Green Room) will star as the titular vampire hunter. DanielRPK also suggests Saul Williams (Neptune Frost) has been cast as Jamal Afari, joining Delroy Lindo (Da 5 Bloods) and Joshua Mikel (Ozark). Mia Goth is believed to have signed on to play iconic Marvel character Lilith as well (DanielRPK, per Blade Updates).
Blade might partly set in the 1920s, but it's unclear how much of its runtime will be devoted to that time period. Either way, don't expect Kit Harington's Black Knight (last seen in Eternals) or Oscar Isaac's Moon Knight to cameo.
Armor Wars
Release date: TBA
Originally billed as a Disney Plus series, Armor Wars will now be a movie. Yassir Lester (Black Monday) is writing the script, with the story picking up after Secret Invasion.
Armor Wars will follow Cheadle's James Rhodes/War Machine as he pursues criminals who have acquired some old Stark technology for nefarious means. The Department of Damage Control (DoDC), seen in projects including She-Hulk, Ms Marvel, and Spider-Man's MCU trilogy, are expected to show up.
Ironheart could appear, too, following her debut in Black Panther: Wakanda Forever and ahead her own forthcoming TV show. The Cosmic Circus' Alex P suggests Sam Rockwell's Justin Hammer will show up in the MCU for the first time since Iron Man 2, too.
Spider-Man 4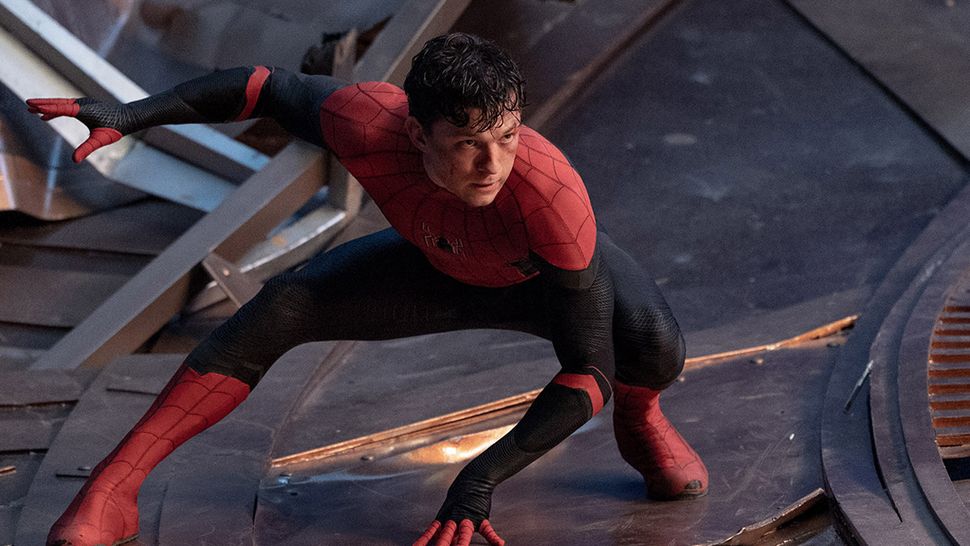 Release date: TBA
A fourth Spider-Man MCU movie is in early development, though any discussions about the film are on hold due to the writers' strike (via Variety).
There were reports it'll be part of Marvel Phase 5 and could release in July 2024. However, with Tom Holland taking a year-long break from acting, you shouldn't expect a new Spider-Man movie before late 2025 at the earliest.
When filming does begin, Holland and Zendaya are expected to return as Peter Parker and MJ respectively. There are rumors that Miles Morales (another Spider-Man) might make his live-action debut, which may see Donald Glover's Aaron Davis appear following his Spider-Man: Homecoming and Spider-Man: Across the Spider-Verse cameos. CanWeGetSomeToast also suggests it'll tie into the MCU's other "street level" projects, including Hawkeye and Daredevil: Born Again.
Marvel Phase 5 TV shows
Loki season 2
Release date: October 6, 2023
Loki season 2 will finally launch on Disney Plus in early October. Tom Hiddleston, Owen Wilson, Sophia Di Martino, and Gugu Mbatha-Raw are back as Loki, Agent Mobius, Sylvie, and Revanna Renslayer. Wunmi Mosaku's Hunter B-15 could also return, plus Ke Huy Quan (Everything Everywhere All at Once), Kate Dickie (Game of Thrones), and Rafael Casal (Bad Education) have been cast in undisclosed roles.
Season 1 head writer Michael Waldron is returning in an executive producing capacity. Eric Martin, a staff writer on three of season 1's six entries, is the new head writer, while Aaron Moorhead and Justin Benson (Moon Knight) have co-directed its episodes.
Kevin Feige has revealed Loki season 2 "directly connects" to all three phases in the Multiverse Saga. A brief teaser was shown to D23 2022 attendees, which hints at a far creepier, time-jumping instalment. Hopefully it won't be much longer before this Marvel Phase 5 project gets an official trailer.
Echo
Release date: November 29, 2023
Following her MCU debut in Hawkeye, Alaqua Cox's Maya Lopez/Echo is getting her own show. Unusually for a Marvel TV show, Echo will get a Netflix-style release with all of its episodes debuting at once. An official trailer was expected at San Diego Comic Con (per CanWeGetSomeToast) but, with Marvel declining to hold a panel, it's unclear if a teaser will drop online in late July.
Zach McClarnon reprises his role as Lopez's father from Hawkeye, and Vincent D'Onofrio's Wilson Fisk and Charlie Cox's Daredevil are also set to feature. Chaske Spencer (Wild Indian), Tantoo Cardinal (Killers of the Flower Moon), Dervery Jacobs (Reservation Dogs), Cody Lightning (Hey, Viktor!), and Graham Greene (1883) have also been cast in undisclosed roles. 
Sydney Freeland (Navajo) and Catriona McKenzie (Gunaikurnai) are on directing duties, while Marion Dayne has penned its scripts. CanWeGetSomeToast claims it'll make parts of Netflix's Daredevil series canon in the MCU as well (although She-Hulk already did this in some respects).
Month ahead of its release, there are contrasting reports about how good Echo may be. CanWeGetSomeToast and fellow leaker KC Walsh suggest it's internally viewed as a decent show, but a former stuntman on Netflix's Daredevil claims his contacts say it's poor by Marvel standards (per What's On Disney Plus). We'll see who's right come November.
X-Men 97
Release date: likely 2024
X-Men '97 is a revival of X-Men: The Animated Series that'll pick up after the original show's final episode. JB Ballard (Moon Knight) is on board as script coordinator, while Beau DeMayo (The Witcher) is its showrunner. Most of the series' original voice cast have signed on to reprise their iconic roles and, per the Scarlet Witch Updates Twitter fan account, the series will arrive on January 3, 2024. Marvel is yet to confirm this, though.
A brief plot synopsis was revealed during a Marvel Unlimited panel celebrating 60 years of the X-Men, which reads: "Storm and Wolverine try to continue the X-Men. Magneto comes in and wants to step up for Charles Xavier. Sinister comes in to try to end the X-Men once and for all." Sunspot, Nightcrawler, Cable, and Bishop are among the team's new members.
The Marvel Phase 5 series will consist of 10 episodes and a second season has already entered full production (via Twitter user Tankados). Given that X-Men: The Animated Series' theme tune was used in Ms Marvel's season finale, here's hoping X-Men 97 is a pre-cursor for the mutants' eventual live-action MCU debut.
What If…? season 2
Release date: likely 2024
What If…? season 2 was expected to be the first Marvel Phase 5 TV show, but it's reportedly been delayed until 2024. The Cosmic Circus' Alex P said an update would come at San Diego Comic Con but, as we've said time and again, that might not happen due to Marvel deciding not to hold its traditional presentation at the event.
Executive producer Brad Winderbaum confirmed season 2 will dig into what makes The Watcher tick and show more of his humanity, while co-creator Bryan Andrews also says it'll be wilder than its predecessor.
Scarlet Witch actor Elizabeth Olsen will reportedly lend her voice to her character's animated version, despite not doing so in season 1. Cate Blanchett is back to voice Hela for a Thor: Ragnarok-based episode, while Laurence Fishburne will portray Bill Foster in an episode. Other entries include the unused Gamora-Iron Man team-up, which was originally part of season 1, and a supposed Marvel 1602 set instalment. An original superhero called Kahhori will make their debut in season 2 as well.
Finally, a third season has been greenlit, with MCU scooper DanielRPK suggesting this season will mark the end of the road for What If…?.
Ironheart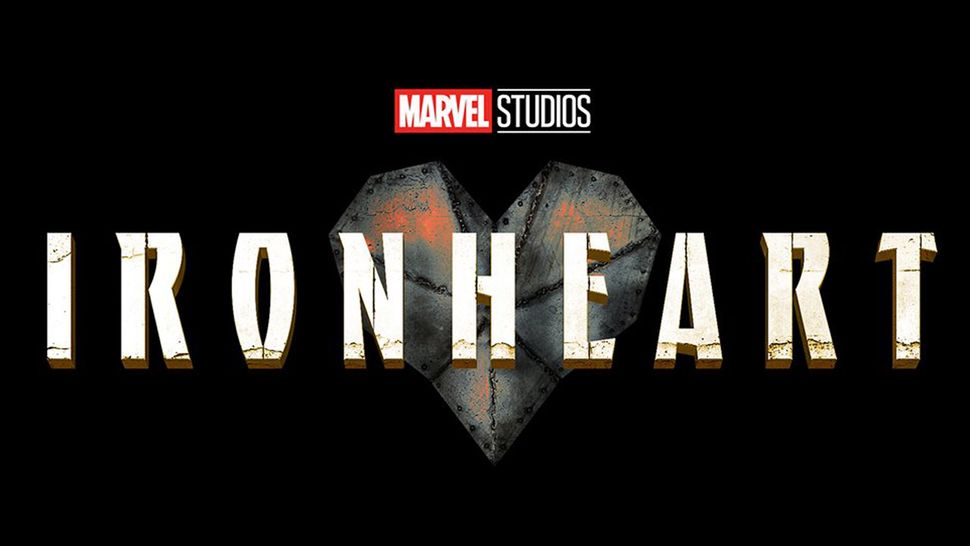 Release date: likely 2024
Ironheart will see Dominique Thorne's Riri Williams star in her own TV show, which is slated to launch in 2024 (per Variety). It's been written by Chinaka Hodge (Snowpiercer), with Angela Barnes (Killing It) and Samantha Bailey (Dear White People) on directing duties. Black Panther director Ryan Coogler is also on board as an executive producer.
Anthony Ramos (In The Heights) will play Parker Robbins, aka The Hood, who specializes in dark magic. There are serious rumors that Sacha Baron Cohen (Borat) will portray Mephisto, a previously rumored WandaVision villain, too. Elden Ehrenreich (Solo: A Star Wars Story) is also part of the cast, as is Anji White (per Deadline), but there's no word on which characters the duo are playing.
Potentially joining those big names are: Lyric Ross (This Is Us), Manny Montana (Good Girls), Zoe Terakes (Nine Perfect Strangers), Chaim Girafi (Waterworld), Shakira Barrera (GLOW), Rashida Olayiwola (Insecure), Sonia Denis (BoJack Horseman), Paul Calderon (Bosch), Cree Summers (Cosmic Love) and newcomer Harper Anthony.
Agatha: Coven of Chaos
Release date: likely 2024
This Marvel Phase 5 show sees Kathryn Hahn reprise her WandaVision role in this nine-episode musical comedy. Filming began in January and reportedly wrapped in late May (via Covered Geekly).
DanielRPK reports Sasheer Zamata (Tuca & Bertie) has been cast as Jennifer Kale (via the Scarlet Witch News Twitter fan account), while Patti LuPone (Last Christmas) has confirmed she's playing a witch called Lilia Calderu (per The Wrap). Joe Locke (Heartstopper) is playing a grown-up Billy Maximoff/Wiccan and Ali Ahn (Raising Dion) portrays Alice Gulliver (DanielRPK, via Agatha News), a detective with magical abilities.
Amy Poehler (Parks and Recreation), Hannah Waddingham (Ted Lasso), Audrey Plaza (The White Lotus season 2), and The Good Nurse's Maria Dizzia are also part of the cast. Meanwhile, Emma Caulfield Ford, Evan Peters, and Debra Jo Rupp, who played Dottie, Ralph Boener, and Sharon Davis in WandaVision, are expected to return. There's also speculation Elizabeth Olsen's Wanda could feature (per Deadline).
WandaVision writers Peter Cameron, Cameron Squires, and Laura Donney are penning the scripts, as is The Marvels' Megan McDonnell. WandaVision co-executive producer Mary Livanos co-produces alongside Jac Schaeffer, who served as head writer on Black Widow and WandaVision. Schaeffer is also on directing duties.
Daredevil: Born Again
Release date: likely 2024
The Man Without Fear is finally getting an MCU TV series, although production is on indefinite due to the writers' strike. That's despite attemptf for filming, which began in March, to continue amid the industrial action (via Deadline). Regardless, season 1 will comprise 18 episodes, reportedly be split into two parts (per MyTimetoShineHello), and star Charlie Cox doesn't think it'll be fully R-rated. 
Matt Corman and Chris Ord (The Enemy Within, Covert Affairs) are helming the series, with Michael Cuesta (Dexter) announced as its first director. The Cosmic Circus claims Jeffrey Nachmanoff (Homeland, Replicas) is also directing some episodes. Deadline also says Clark Johnson (Evil, Bosch) is on board as a director.
Cox and Vincent D'Onofrio reprise their roles as Daredevil and Wilson Fisk – the duo having already made MCU cameos in Spider-Man: No Way Home and She-Hulk, and Hawkeye respectively. Michael Gandolfini (The Many Saints of Newark), Margarita Levieva (The Deuce), Colin Woodell (The Flight Attendant), Sandrine Holt (American Gigolo), and Arty Froushan (Carnival Row) have reportedly signed on in undisclosed roles. 
John Bernthal is rumored to be back as Frank Castle/The Punisher from Netflix's Marvel universe – a character who creates a big problem for the MCU, in our view – and Nikki M. James (The Book of Mormon) is said to be playing Kirsten McDuffie, an assistant district attorney. Deborah Ann Woll, Elden Henson, and Ayelet Zuhre's Karen, Foggy, and Vanessa aren't expected to make the leap from Netflix's Daredevil series to the MCU. Foggy's absence will be addressed, though, according to CanWeGetSomeToast.
Additionally, Jack McBryan of The Direct and CanWeGetSomeToast have hinted that one specific plot point will directly tie into Daredevil's Netflix series, making that series canon in the MCU. Daredevil: Born Again season 2 is already in development, too, apparently.
Spider-Man: Freshman Year
Release date: 2024/2025
This animated series follows Peter Parker during his college days and celebrates his early comic book roots. Tom Holland isn't expected to voice this version of the character, which isn't surprising, given the show is apparently not canon. However, Charlie Cox will supposedly voice Daredevil, which muddies the waters.
Harry Osborn, Amadeus Cho, and Nico Minuro are part of Peter's friendship group. Norman Osborn will be Peter's main mentor and multiple villains will show up, including Doc Ock, Chameleon, Scorpion, and Rhino.
Production has wrapped on this Marvel Phase 5 project. A second season, titled Spider-Man: Sophomore Year, is reportedly in development. However, apparent cost-cutting measures mean Sophomore Year – and Freshman Year – are in serious trouble and could even be canceled.
Marvel Zombies
Release date: likely 2024/2025
A spin-off of What If…?, Marvel Zombies will make MCU history when it launches as it'll be Marvel's first R-rated TV show.
It'll pick up after the events of What If…? season 1 episode 5 – aka 'What If… Zombies!?' – and comprises four episodes. It'll see the MCU's newer heroes face off against the ever growing zombie superhero threat, with Shang-Chi, Ms Marvel, Kate Bishop, Yelena Belova, and Red Guardian among the dwindling superhero roster.
We'll also see a zombified version of Ikaris. However, given the Eternals are human-robot hybrids, it'll be interesting to see what role Ikaris will play. Other zombified heroes will include Captain Marvel, Okoye, Ghost, Abomination, and Hawkeye.
Marvel Phase 6 movies and TV shows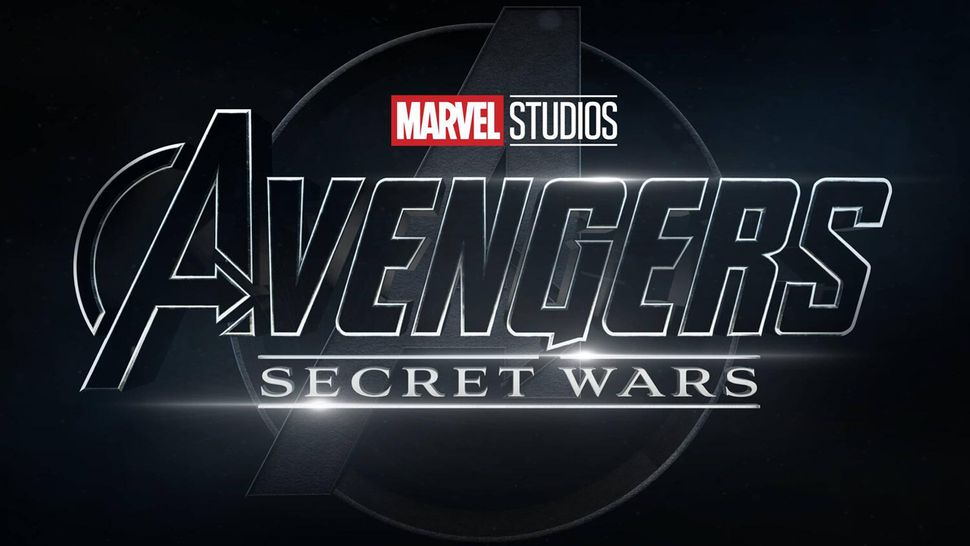 Marvel Phase 5 is the primary focus of this guide, but the first three Phase 6 movies have been announced. The trio's original launch dates have been pushed back, though, in Marvel's latest release date reshuffle:
Fantastic Four (May 2, 2025)
Avengers: The Kang Dynasty (May 1, 2026)
Avengers: Secret Wars (May 7, 2027)
For more Marvel-based content, read our X-Men movies in order article, Spider-Man movies in order guide, and our Marvel movies ranked piece.