Google's phones tend to leak more than most, and the Pixel 8 line has been no exception, as we've encountered numerous spec leaks and renders. But now perhaps the biggest and most credible Pixel 8 Pro leak yet has emerged, as we've seen actual hands-on photos of the phone.
These were posted to Reddit by a user who claimed to have received the phone "from the device team in Google for testing." They've since deleted the post (and their entire Reddit account) but not before Android Police and others saved the images.
From these, we can see a phone that looks a lot like the previously leaked renders of the Pixel 8 Pro, and has some notable differences to the Pixel 7 Pro.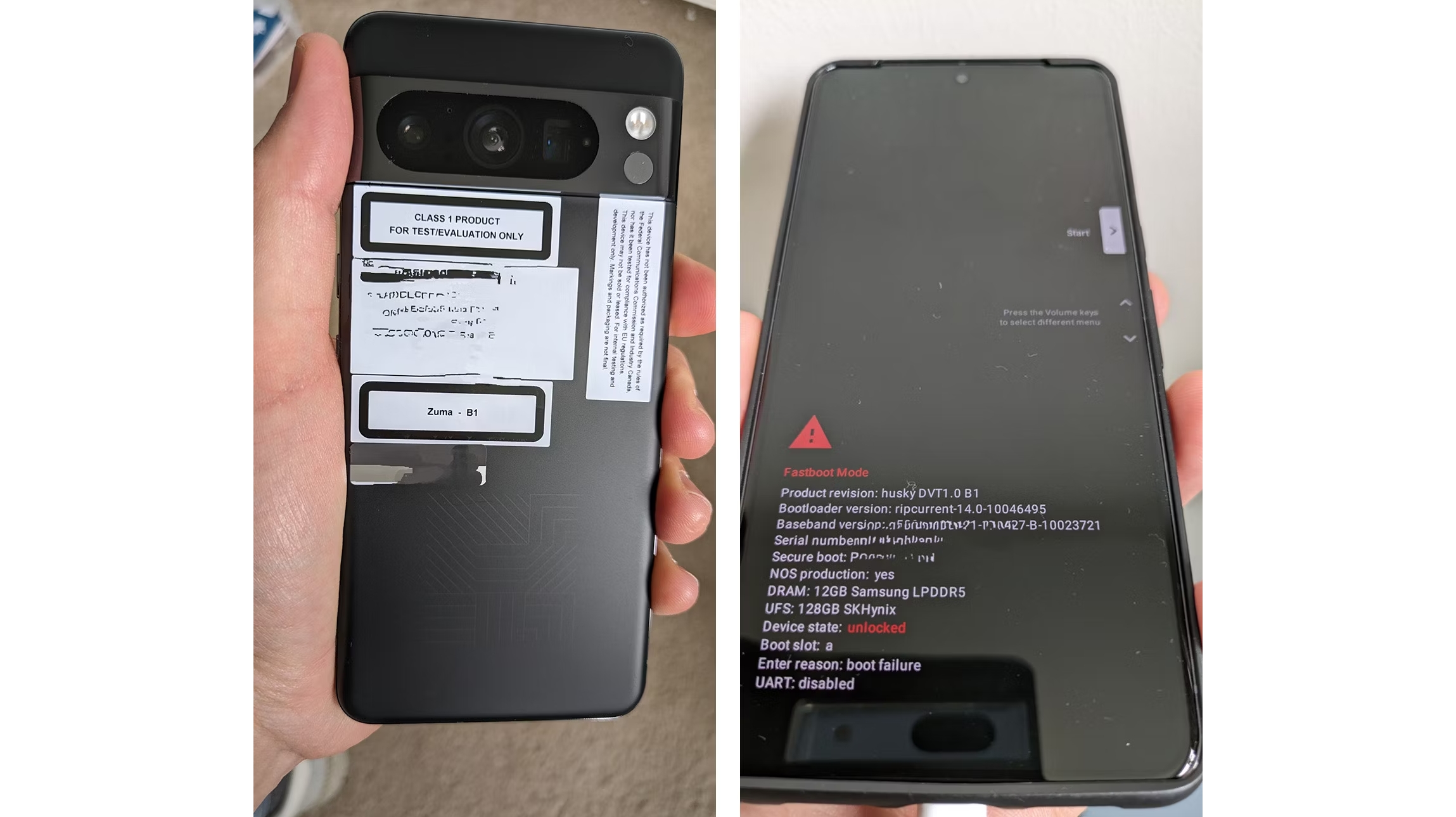 These changes include a seemingly less curved screen (though it looks to still have a slight curve), and a slightly different camera design, with all three rear lenses housed in a black pill-shaped panel, and an additional sensor (believed to – based on previous leaks – be for sensing temperature) under the flash. The images also show more rounded corners than the Pixel 7 Pro sports.
We wouldn't read too much into the color of the phone or the weird pattern on the back, as it looks as though this Pixel 8 Pro might be in a case, and even if it's not, it's a prototype model, so this probably wouldn't be a retail-ready finish anyway.
Some specs as well
Along with the design, these images also show some specs on-screen, with 12GB of RAM and 128GB of storage mentioned. There's also the word 'husky', which has been previously linked to the Pixel 8 Pro as a codename, and the word 'zuma', which has previously been linked to the Tensor G3 chipset that we're expecting will power the phone.
As ever with leaks we'd take all of this with a pinch of salt, but it certainly looks genuine, especially with all those stickers on the back pointing to this being a test device, and given that the poster has since deleted their entire Reddit account.
We probably won't know for sure how accurate this is until sometime in October, as that's when the Pixel 8 line will likely launch. But given Google's track record for leaks, we imagine plenty more images and rumors about this best phone contender will emerge ahead of that.