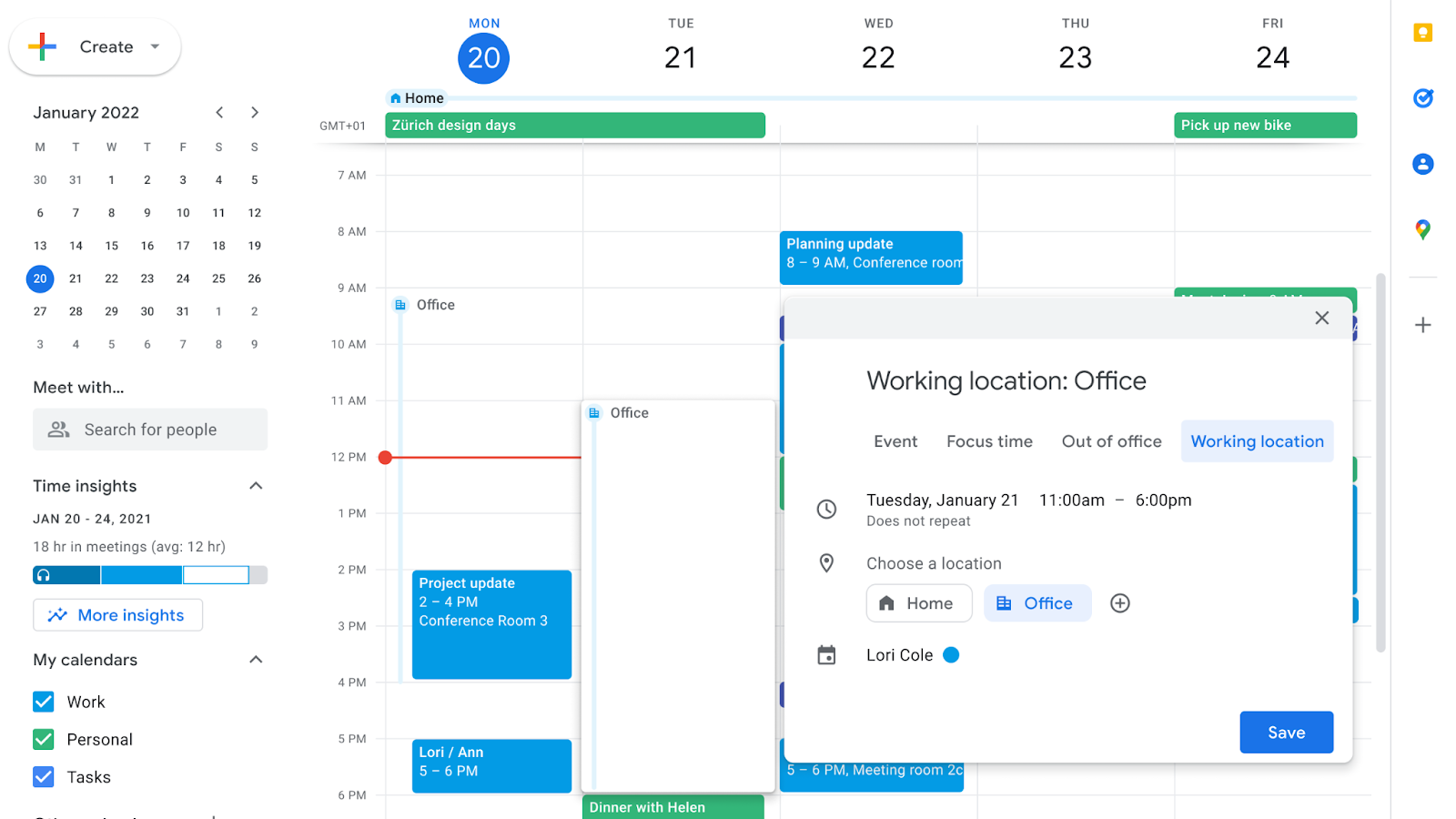 Google Workspace has rolled out a small but powerful update to the feature in its calendar app that allows you to share your working location with colleagues, a feature that was first introduced in 2021 when the heights of the pandemic pushed many workers home.
Previously available on a per-day basis, those with a Google Workspace account can now set up multiple locations on any given day in their Google Calendar view, which the company hopes will appeal to those who share their time between the office and home, and even mobile workers.
Google Workspace says the move will help users, "more accurately reflect your availability based on the physical location you set, which can change throughout the day."
Google Calendar working location improvement
Those visiting the office for just half a day can now share that more clearly with colleagues who may want to reach out to start a meeting or have a chat.
While many companies have spoken out about hybrid work, even asking employees to return to the office, the truth is that millions of workers worldwide continue to work remotely. Of those workers, huge amounts are likely using Google Workspace apps which are among the most popular online collaboration tools.
Being that this is an update clearly aimed at hybrid workers, from launch it will only be available to those with a Workspace account. They include: Google Workspace Business Standard/Plus, Enterprise Standard/Plus, Education Fundamentals/Standard/Plus, the Teaching and Learning Upgrade, and Nonprofits. Personal accounts won't get access to this.
Rapid release domains have already been updated, with scheduled release domains set to get the feature by the end of the month. 
Google has confirmed that working location will be on by default, but it will be possible for company admins to disable it if it's not applicable to them, in order to avoid spreading confusion through the workforce.