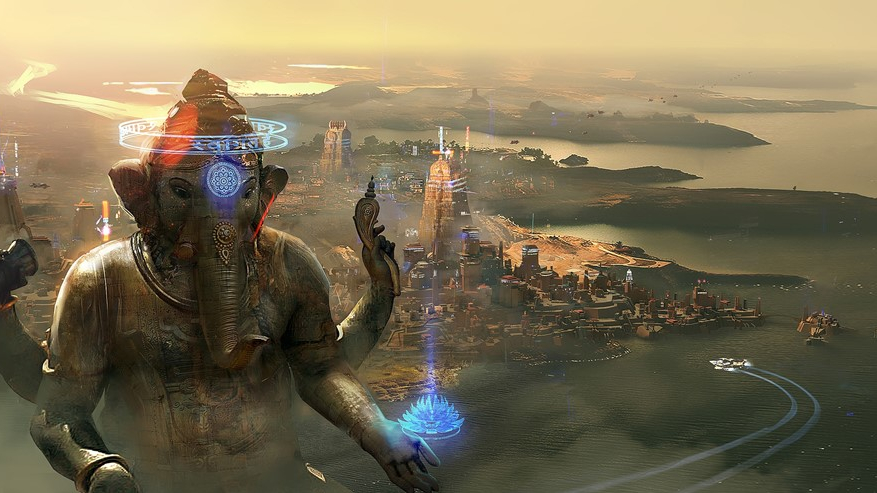 The new creative director of Beyond Good and Evil 2, Emile Morel, died at 40. 
The creative director of Beyond Good and Evil 2's death was first reported by colleagues who took to LinkedIn (via IGN). "A cherished colleague for over a decade at Ubisoft Montpellier, we laughed and wept through good times and bad, and shipped a lot [of] great games together," former Beyond Good and Evil 2 narrative director M. Gabreille Shrager wrote. "Emile was so very proud of Beyond Good and Evil 2, the Space Monkeys, and his teammates. He will be sorely missed."
"Rest in peace, my dear Emile Morel. You've been such a great and kind partner during all these years at Ubisoft. I'm grateful to have worked with you on so many projects", Ubisoft Montpellier producer Greg Hermittant wrote. "Even through the most difficult times, you always remained the caring and supportive person you were with your beautiful positive mind."
Kotaku reported that Morel had been promoted around February as a result of a shakeup at Ubisoft Montpellier after there were reports of high levels of burnout and sick leave at the studio. 
During Morel's time at Ubisoft, he worked on titles like The Adventures of Tintin and Rayman Legends. Before this, he contributed to games like Alone in the Dark and Test Drive Unlimited 2 at Eden Games, according to his LinkedIn. 
Hermittant was assured that the team would "continue your work" on Beyond Good and Evil 2. Despite being in development for 15 years, there's still news released sporadically. In 2017 it was reported that Beyond Good and Evil 2 is being built in the new Voyager game engine in order to create a world as large as this title intends to be. 
Despite not hearing any solid news in the last year, we're still looking forward to seeing what will come of Beyond Good and Evil 2, placing it in our best upcoming PS5 games.