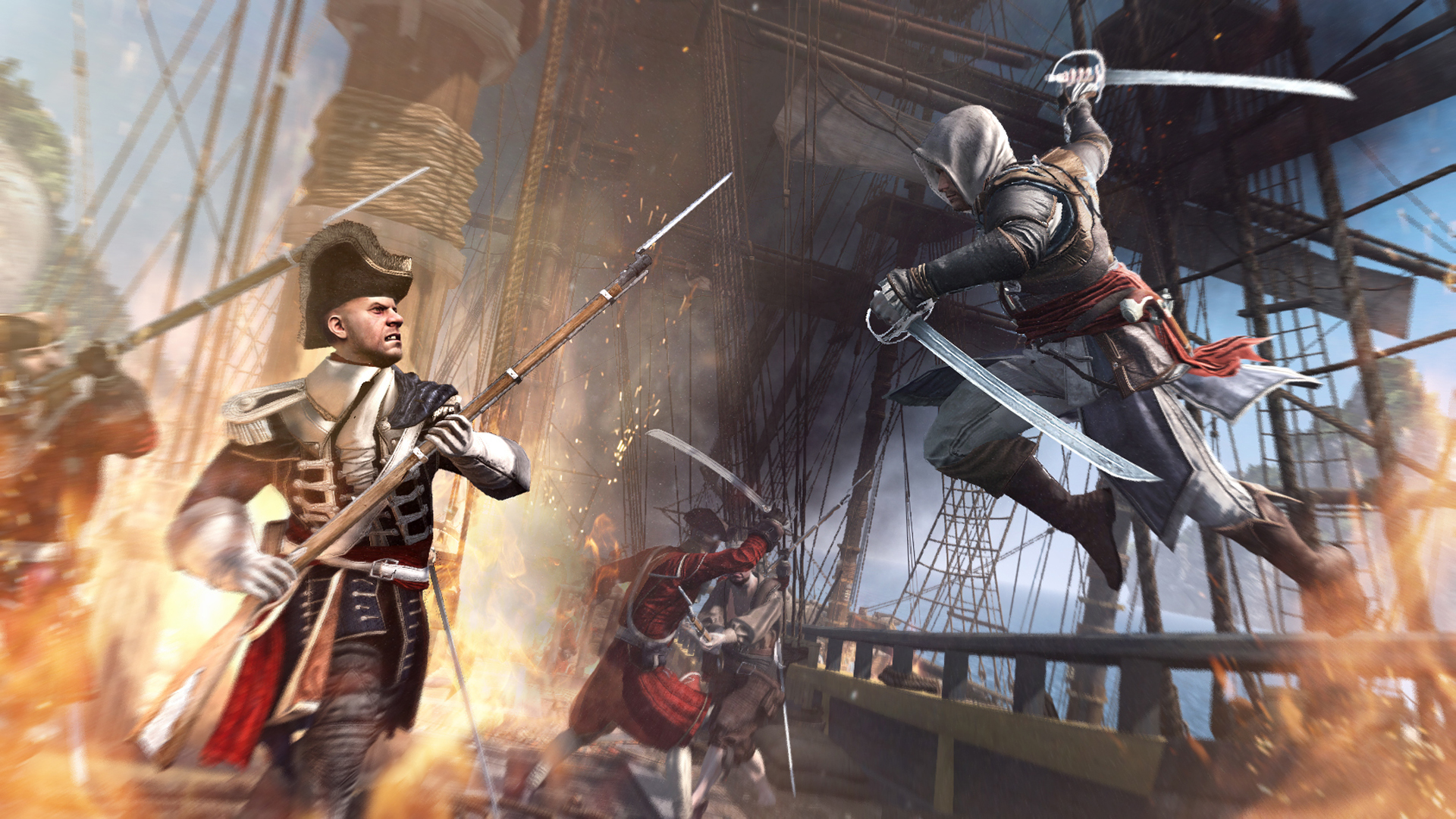 Rumor has it, Ubisoft is rebooting Assassin's Creed 4 Black Flag.
According to two sources who have opened up to Kotaku, Ubisoft's remake of the 2013 sea-shanty smasher is "still in its earliest stages" but reportedly involves the team based at Ubisoft Singapore.   
In news unlikely to surprise you, not much else is known about the remake, or how much it will innovate on the mechanics and systems of its original iteration, and Ubisoft has declined to comment formally on the speculation. 
If true, it's an interesting decision, not least because Ubisoft is also set to debut another all-new swashbuckling franchise, Skull and Bones. Yes, the pirate adventure was recently delayed once again, but it's nonetheless set to release sometime in 2023-2024 – which may give Ubisoft the litmus test it needs to assess the appetite for the Black Flag reboot. Watch this space, eh? 
As for the Assassin's Creed games that have been confirmed? Assassin's Creed Mirage is finally sending the series back to its roots with classic traversal and poses that look like something straight out of the first Assassin's Creed title. 
At the recent Ubisoft Forward, we sat down with the animation director for Assassin's Creed Mirage, Benjamin Fox, to discuss how Ubisoft Bordeaux returned to the iconic visuals and mobility of the original games while polishing up the rough edges. And "there were a lot of challenges" in animating Assassin's Creed Mirage, according to Fox. 
The best Assassin's Creed games often offer it all: A hero you can't help but root for, oodles of intrigue, a beautiful part of the world to explore, and some of the best stealth and RPG combat up for grabs. Here are our picks of the best Assassin's Creed games: every series entry ranked where – spoilers! – Black Flag does indeed make an appearance…