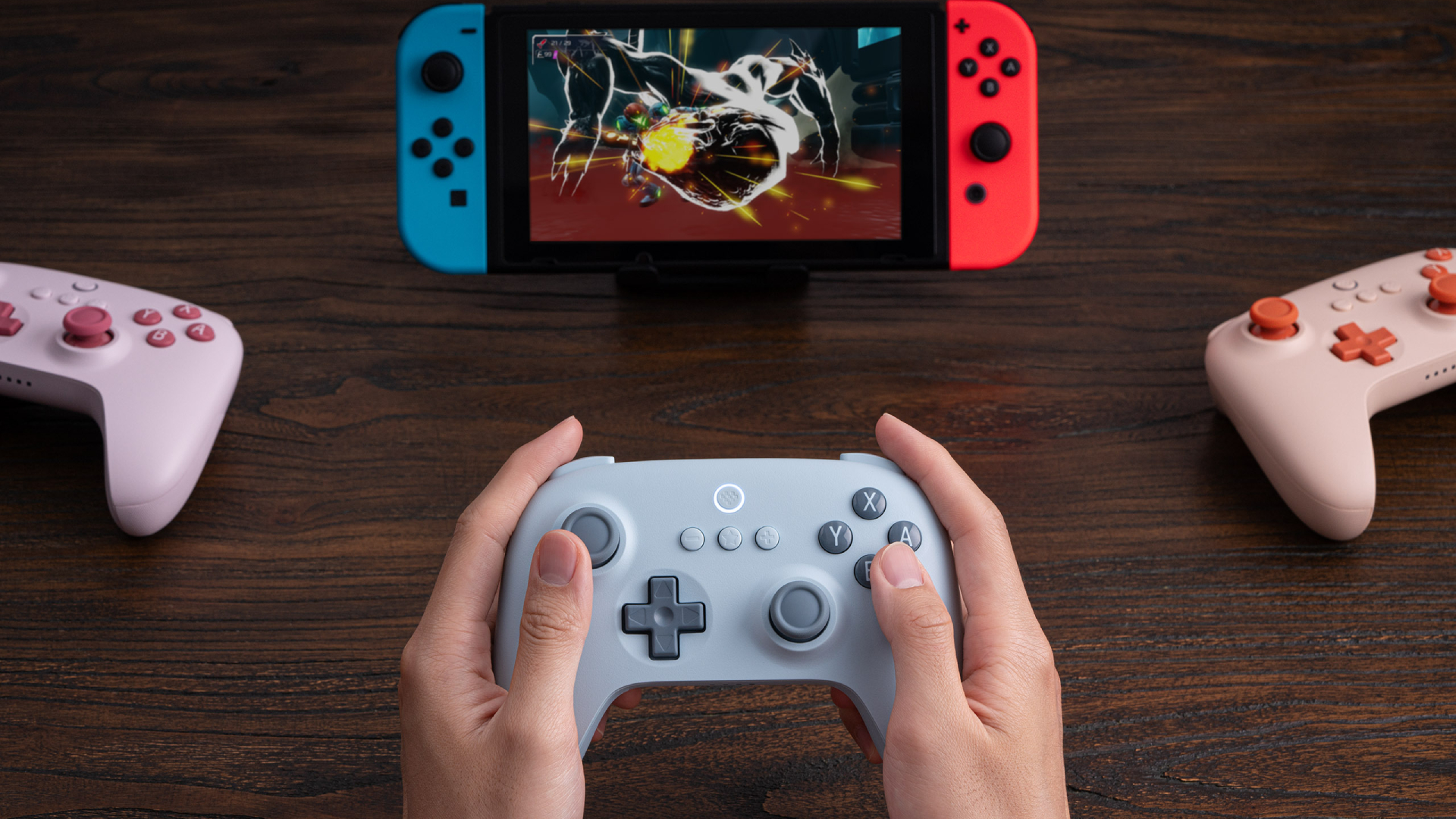 Controller maker 8BitDo is back next week with its latest gamepad; the 8BitDo Ultimate C Bluetooth controller for Nintendo Switch.
The third in the Ultimate C lineup (following a 2.4GHz and wired version of the controller) is primarily designed to connect to Nintendo Switch consoles via Bluetooth, which means it may also be able to connect to Android devices, too.
The 8BitDo Ultimate C Bluetooth controller arrives next week on November 15 but can be pre-ordered now for $29.99 over at its Amazon store page in one of three lovely colors: blue, orange, or pink. Currently, there's no UK listing for the controller, but given the Ultimate C 2.4G controller costs £24.99 in the region, we're expecting the same for the Bluetooth variant.
Introducing 8BitDo Ultimate C Bluetooth Controller. Simplified, with the same ultimate quality now with an ultimate price. Compatible with Switch. Available in Pink, Blue, or Orange.Pre-order on Amazon -https://t.co/pc7clLT664 pic.twitter.com/WvxVcdNK09November 6, 2023
See more
In essence, the Ultimate C Bluetooth controller is a more budget-friendly version of the 8BitDo Ultimate, featuring similarly great build quality albeit with some pared-down specs. For example, you're getting both Bluetooth and 2.4GHz connectivity with the Ultimate, and the Ultimate C boasts a total of 16 hours of battery compared to its more expensive counterpart's 22 hours.
The Ultimate C also loses those two remappable back buttons and doesn't include a charging dock. However, if you already own the 8BitDo Ultimate, I imagine the Ultimate C will be compatible with the charging dock.
8BitDo has typically impressed us greatly with its hardware. The 8BitDo Ultimate tops our list of the best Nintendo Switch controllers you can buy, wherein you'll also find the 8BitDo Arcade Stick. We're also big fans of the 8BitDo NeoGeo Wireless controller which is perfect for playing some of the best fighting games on Switch.
Interested in 8BitDo? The brand's controllers often go on sale as part of the Black Friday gaming deals event. To increase your chances of spotting a stellar deal though, be sure to check out our Black Friday Xbox controller deals and Black Friday Nintendo Switch deals, too.