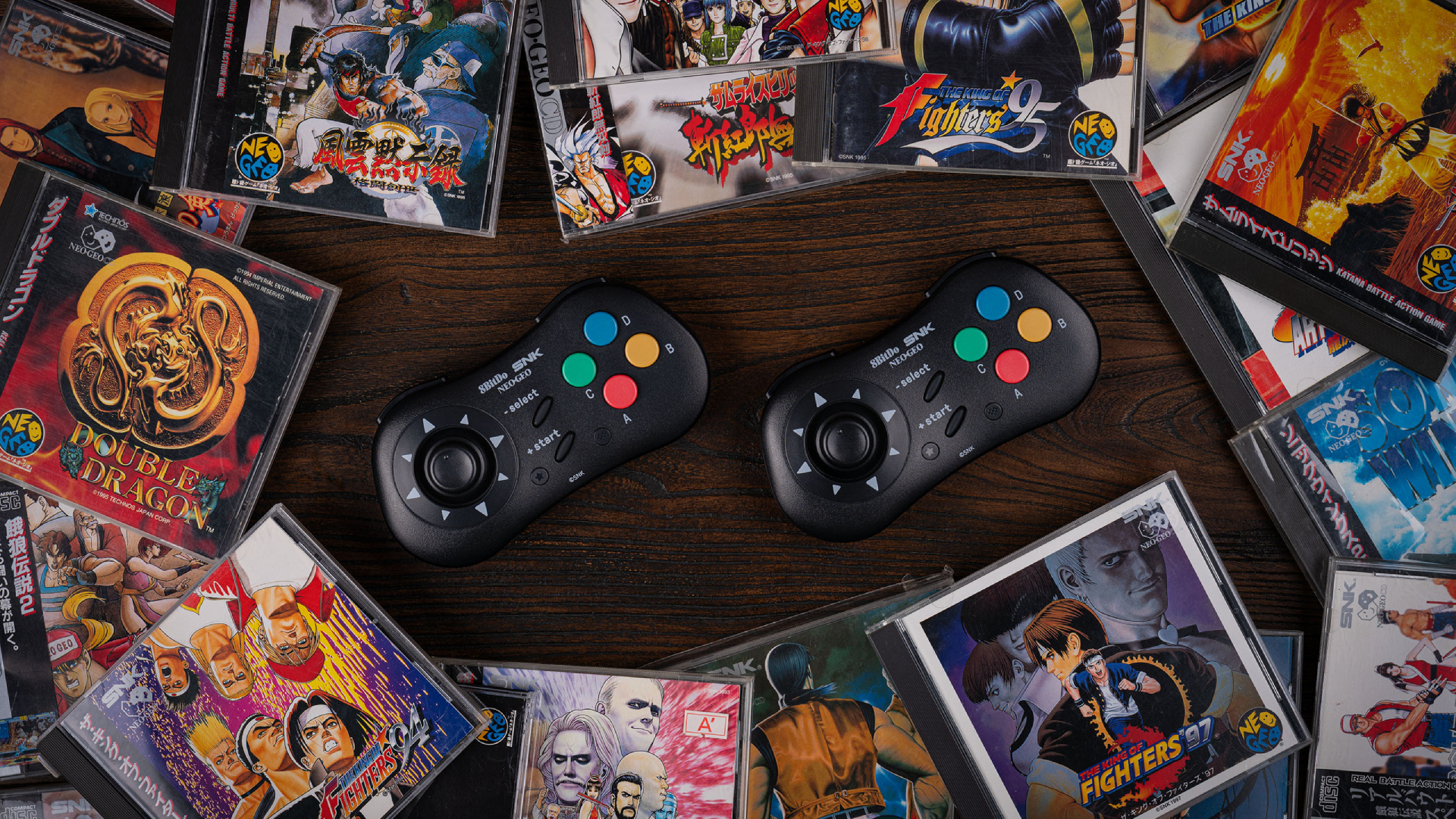 8BitDo is at it again with another brand new controller. This time, it's partnered with Japanese publisher SNK for a faithful recreation of the iconic Neo Geo CD controller.
The 8BitDo NEOGEO CD Wireless Controller launches on August 15, and will retail for $34.99 (around £29.99 / AU$52.99). Four limited edition styles will be available, too, all featuring characters and iconography from The King of Fighters '97, a game which certainly would've made our best fighting games list had we written it in the 90s.
The wireless controller supports Bluetooth and 2.4g connectivity, much like the excellent 8BitDo Ultimate and 8BitDo Arcade Stick, two of the best Nintendo Switch controllers on the market. It can also be wired up with a USB-C cable should you prefer.
That Bluetooth connectivity should mean the controller is compatible with Nintendo Switch, but the pad officially supports PC, Android and, amazingly, the Neo Geo Mini console; a modern, miniature arcade machine that hosts an enormous 40 classic Neo Geo titles.
Best of all, 8BitDo says it has faithfully recreated the clicky feel of the original Neo Geo CD pad' analog stick. That should make it an excellent choice for arcade and fighting games. 8BitDo controllers typically feature Hall effect tech in their sticks, which ensures a long life and prevents drift. It looks like the 8BitDo NEOGEO CD Wireless Controller has that or something similar going on, too.
Other new features include the addition of shoulder buttons, a turbo function, and custom button layouts that'll likely be handled via the 8BitDo mobile app. All in all, the 8BitDo NEOGEO CD Wireless Controller appears to be a simultaneously faithful and forward-thinking controller that'll work great with arcade classics on PC and mobile.
In other hardware news, Nintendo president Shuntaro Furukawa has hinted at Nintendo Switch 2 backwards compatibility during a recent shareholders' Q&A session.